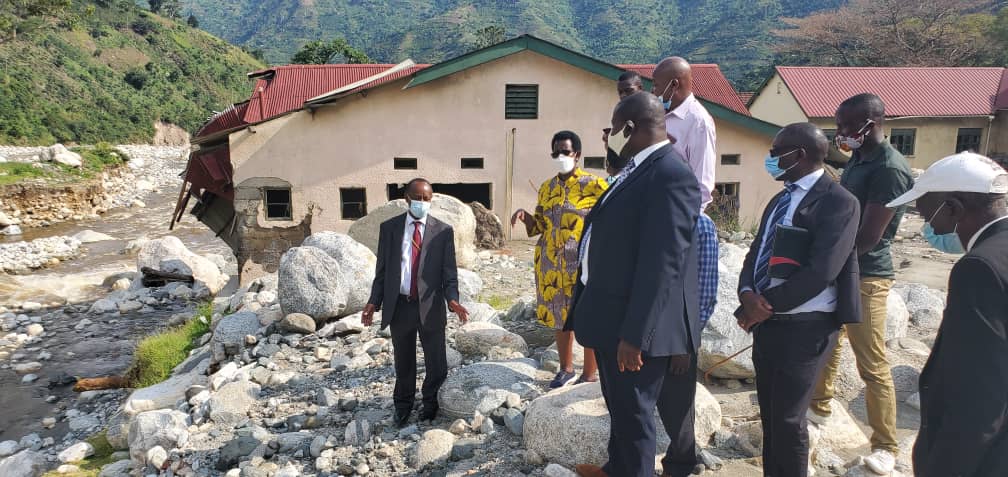 BY INNOCENT KIIZA, KASESE
The Permanent Secretary Ministry of Health Dr. Diana Atwine has revealed government's plan to permanently relocate Kilembe Mines Hospital to a safer location after completion of a geological study on the proposed new site.
Kilembe Hospital was in May this year left in ruins following the flash floods that hit Nyamwamba valley living most of the facility buildings swept away while others were destroyed beyond repair.
Dr. Atwine who was in Kasese on Oct 14 to ascertain the health sector performance of the district, also asked Kasese district leadership and Kilembe Mines Limited to secure land title for the new site before any construction works start.
She said while governments haven't secured immediate funds for construction works to get started, preparations for the new site should commerce.
Following the flash floods in May this year, the facility has since been temporarily relocated to Kasese town at the catholic social Services centre.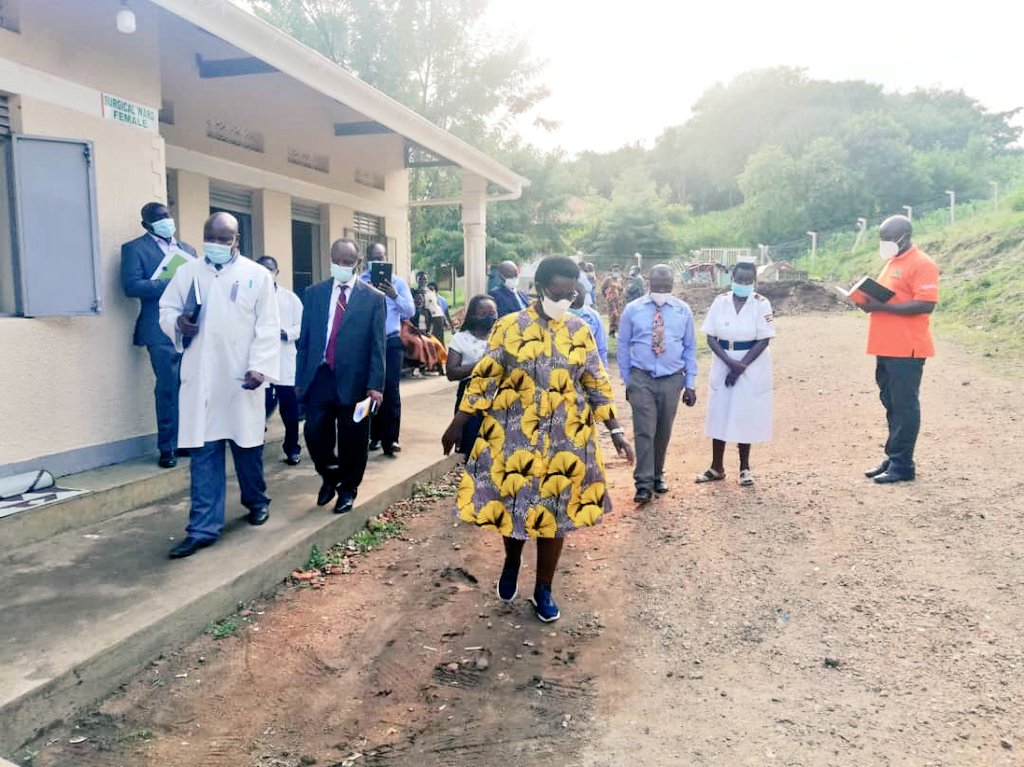 Dr. Atwine also assured the district leadership that Nyabirongo Health Center (iii) in Kisinga Sub County will be elevated to a health center (IV) during the 2020-2021 financial year.
However the Kasese District Chief Administrative Officer (CAO) Amis Asuman Bwambale revealed to Dr. Atwine that some Engineers who recently did some soil tests at the new proposed site for Kilembe Mines Hospital observed that it is not compact enough.