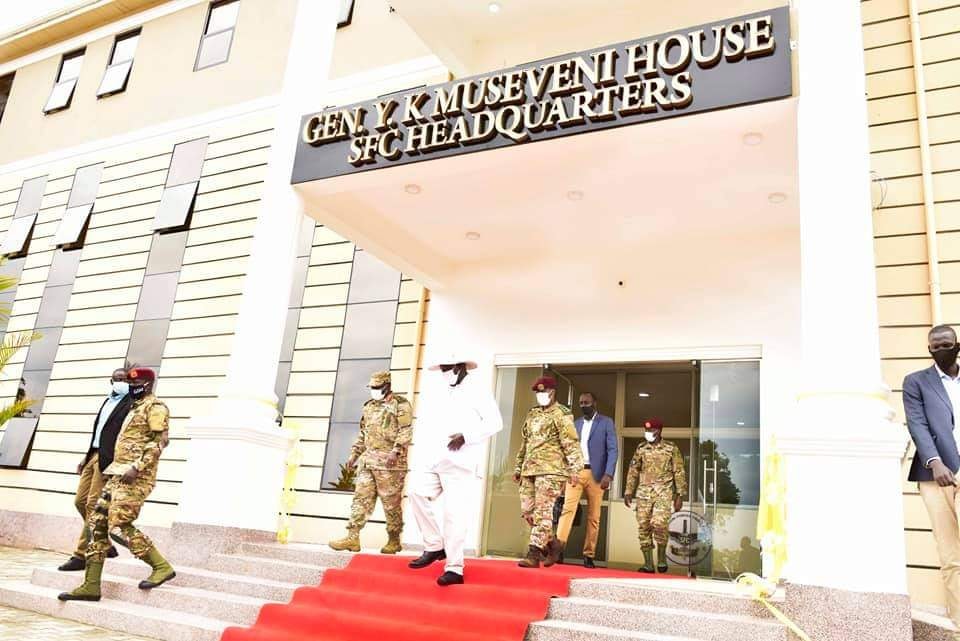 H.E President Yoweri Kaguta Museveni today commissioned the new Special Forces Command headquarters in Entebbe.
The facility, which was built by a construction unit of the SFC, cost Shs3.48b as contrasted with Shs9b that an external contractor had quoted.
The President congratulated the SFC Construction Regiment for efficiently using their direct labor to construct military installations all over the country, adding that such ventures omit the exorbitant fees and time wastage from contractors.
The administrative three-leveled SFC headquarter, that occupies 1800 square metres floor area, accommodates 54 fully equipped offices,.a cafeteria section and a board room, among others; was solely constructed by the UPDF Engineers Brigade to build capacity of the military and save costs that would accrue from private constructors.
Also commissioned were newly-built dormitories for soldiers, renovated houses for non-commissioned officers, gun shades and a 30,000-litre fuel pump.