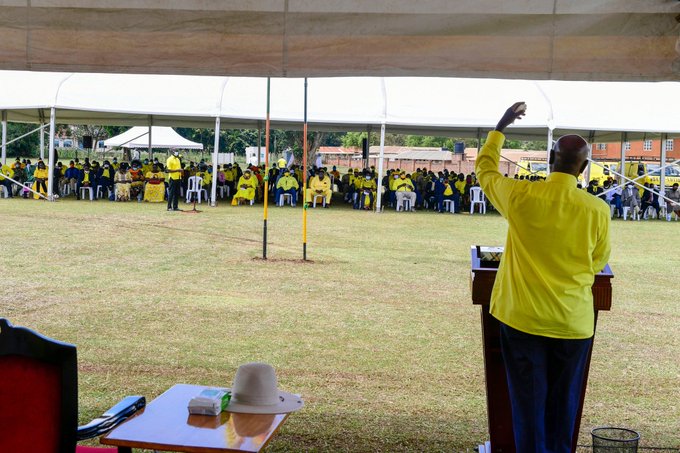 President Yoweri Kaguta Museveni has vowed to offer free technical education to Ugandan Youth.
Museveni made this comment while addressing the ruling National Resistance Movement leaders in Lira Town, Lango sub-region.
Museveni noted that it would be a shaming if jobs are given to Kenyans due to lack of skills.
"I will be ashamed to see Kenyans taking up jobs in Ugandan factories and Ugandan citizens are left out because of no skills. All public technical schools will be free of charge as a way of attracting more students to take up skills education" Museveni said.
Uganda has over 100 public vocational institutions that have over years offered professional skills to the youth.