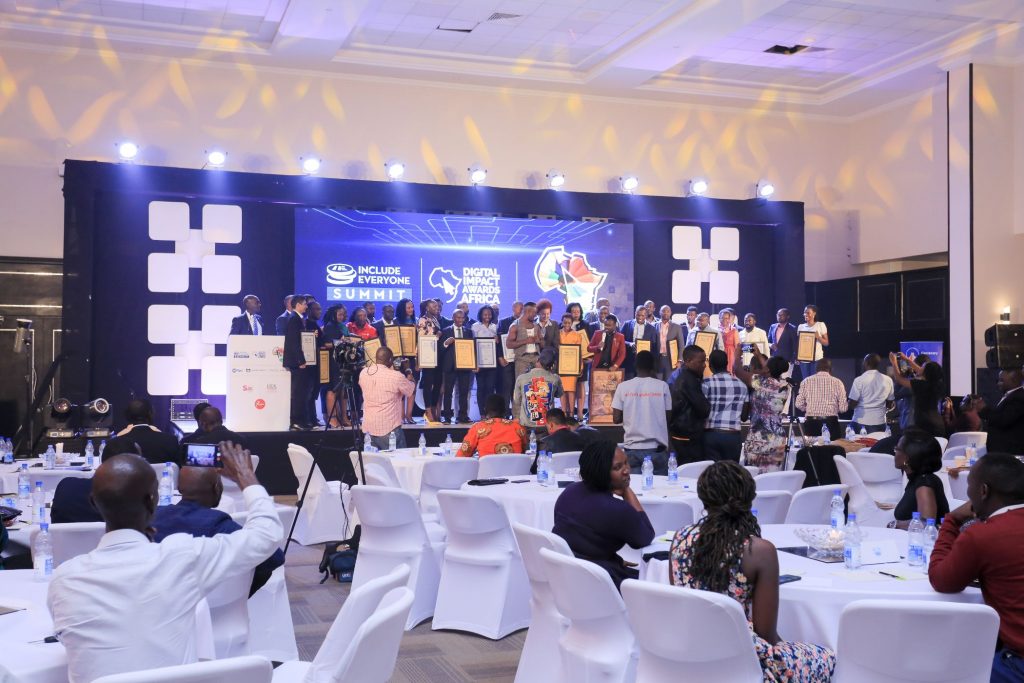 HiPipo; the organizers of the annual Digital Impact Awards Africa have today released the list of nominees for the 7th edition of the annual Digital Impact Awards Africa (#DIAA2020).

Digital Impact Awards Africa is Africa's most important gathering of C-Level Executives and senior Digital and IT executives.

The release of the nominations marks the end of a comprehensive entry submission and validation exercise that ran from 19th October to 10th November 2020. #DIAA2020 grand finale is scheduled for 11th December at Mestil Hotel, Kampala.

Digital Impact Awards Africa is a platform that promotes Digital Inclusion, Financial Inclusion and Cyber Security.
In other words, the Awards seek to recognize, celebrate and appreciate different individuals and organizations that are spearheading the use of digital mediums to better serve their communities.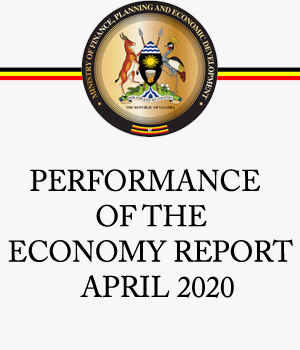 Altogether, there are 36 categories in the 2020 Digital Impact Awards Africa including 17 that recognize best performing digital and financial players from across Africa and 19 categories purely focused on Uganda.

The #DIAA2020 edition comes in the middle of the COVID-19 pandemic, an unprecedented period that has on one hand wreaked socio-economic havoc across the world, but on the other hand further showcased the life- serving and saving capacity of digital-financial services (DFS).

The 36 categories include two special recognitions. These are: Regulatory Financial Inclusion Rails Award, and Women in FinTech Leadership Award.

Regulatory Financial Inclusion Rails Award
World over, regulators are key enablers of financial inclusion in some cases by adopting provision of digital financial infrastructure as a public good. Regulators lead the provision of a national digital identity to all residents, the development of a real-time payment systems and the establishment of a favourable legal framework. The Digital Impact Awards Africa "Regulatory Financial Inclusion Rails Award" is a special recognition of initiatives, programs and projects that are setting up the needed financial inclusion infrastructure rails with key emphasis on instant (real-time) payments platforms in Africa.

Women in FinTech Leadership Award
Just like most countries especially in Africa, Uganda still struggles with a huge gender diversity challenge in the financial technology space. Only 10 per cent of the 41 FinTechs that took part in the 2020 40 Days 40 FinTechs initiative had either women co-founders or women in their senior management. The limited involvement of Women in Financial Technology is unfortunate because they are the majority gender world over and most importantly, their last-mile utilisation of financial technology solutions is very high. As such, the #DIAA2020 Women in FinTech Leadership Award seeks to recognize and appreciate a Woman that is taking lead in bridging the aforementioned gender diversity challenge.

Minus these two special recognitions, the rest of the categories will include jury assessment and public voting that will commence on Thursday 19th November until the eve of the awards.
The awards gala will be the climax of the #IncludeEveryone – Digital and Financial Inclusion Summit that will happen on the same day.

This summit will explore the strategic trends and technologies that are shaping the future of Digital, IT and business. The summit theme will be "Collaboration to Advance Safety and Security towards Sustainable Financial Inclusion".
We wish to congratulate all the nominees and now implore them and the entire public to take part in the voting exercise.
The official hash tags for this project are #DIAA2020, #IncludeEveryOne and #LevelOneProject
Mavmica Acebooktwittermore
Africa
Regulatory Financial Inclusion Rails Award
Fintech Investment and Inspiration Sprinter
a. PayStack
b. OPay
c. JUMO
d. Flutterwave
e. Chipper Cash
Best Financial Inclusion Impact
a. Airtel Money
b. Cassava FinTech EcoCash
c. M-Pesa
d. MTN Mobile Money
e. Orange Money
Best Fintech: Lending
a. Branch
b. Jumo
c. NCBA
d. OneFI
e. Tala
Best Fintech: Remittance
a. WorldRemit
b. MFS Africa
c. Wave
d. Mukuru
e. Transfer Wise
Best FinTech: Investech
a. Abacus
b. Jamiipay
c. kwikfin
d. PiggyVest
e. Bamboo
Best FinTech: InsurTech
a. AYO
b. Cassava Mobile Micro Insurance
c. Jamii
d. Click2Sure
e. Turaco
Best Fintech: Blockchain
a. Bitpesa
b. Sqoin
c. Kobocoin
Best Fintech: Merchant Payments
a. Paystack
b. Flutterwave
c. Kopo Kopo
d. Zoona Tilt
e. EthioPay
f. Cellulant
Best Healthtech
a. Carepay
b. AFYA PAP
c. Vezeeta
d. 54gene
e. Helium Health
Best AgriTech
a. Farmcrowdy
b. FarmDrive
c. NextProtein
d. Releaf
Best EduTech
a. Mzizi School Solution
b. ElimuTanzania
c. Gebeya
d. Valenture Institute
e. M-Shule
Best Digital Response to Covid Impact
a. EAC Regional Electronic Cargo and Driver Tracking System (RECDTS) for Covid
b. MTN Group #WearItForMe
c. Wiqaytna Covid Exposure Notification App
d. Safeboda Medical Delivery
Best Fintech Solutions Provider
a. Cassava
b. Craft Silicon
c. Eclectics International
d. Selcom
e. Tangazoletu
Best Digital Financial Services Platform
a. Amdocs
b. Comviva – Mobiquity Money
c. Ericsson EWP
d. Huawei Mobile Money
e. Obopay
f. TagPay
g. Telepin
WomenInFinTech – Leadership Award (Personality)
Super App Innovation
a. Sasai
b. Ayoba
c. Viusasa
d. Safeboda
Uganda
AgriTech Innovation Excellence
a) Hamwe
b) Lusuku
c) Jumia Fresh
d) Nakasero Online
E-Commerce Innovation Excellence
a) Jumia
b) Nakasero Online
c) Safeboda
d) Lusuku
e) Spare-Wo
Payments Innovation Excellence
a) Beyonic
b) Kanzucode
c) Safeboda
d) Ticteq
e) Trade Lance
f) True African
g) Xente
Disruptive Innovation
a) JPESA -WhatsApp Money
b) Filetax
c) StarTimes Solar
Lending & SACCO Innovation Excellence
a) Buladde
b) Lendinabox
c) Social Lend Africa
d) Mallan Yassako
Merchant Payments Innovation Excellence
a) Chapchap
b) Flutterwave UG
c) Xente
Content Innovation Excellence
a) Yo Tv
b) Teesa Advisory Services
c) StarTimes On App
Best Fintech: Aggregator
a) Pegasus
b) True African
c) Yo Uganda
d) Beyonic
Women Financial Inclusion Award
a. Finance Trust Bank
b. Pride Microfinance
c. FINCA Uganda
d. Centenary Bank
e. BRAC Uganda
Digital Banking Excellence
a. Absa.
b. Centenary Bank.
c. Stanbic Bank.
d. Standard Chartered Bank
e. Pride Microfinance
Green Energy Innovation Excellence
a. Fenix International – Readypay Solar
b. M-Kopa For Energy
c. StarTimes Solar
Digital Customer Experience Excellence (Financial Services, Telecom, IT)
a. Airtel
b. Centenary Bank
c. MTN Uganda
d. Stanbic Bank
e. Standard Chartered Bank
Digital Customer Experience Excellence (Utilities and Government Services)
a. KCCA
b. NSSF
c. NWSC
d. URA
Best Brand on Social Media (Financial Services, Telecom, IT)
a. Airtel Uganda
b. Centenary Bank
c. DFCU Bank
d. MTN Uganda
e. Stanbic Bank
Brand on Social Media Excellence (Consumer Goods)
a. Bell Lager
b. Movit
c. Pepsi
d. Club Pilsner
e. Jumia
f. Café Javas
Digital Powered Campaign Excellence
a. Jumia Black Friday
b. Stanbic National School Championship
c. Club Beatz At Home
d. Café Javas Free and Express Delivery
Cards Payments Excellence
a. Absa
b. Centenary Bank
c. DFCU Bank
d. Stanbic Bank
e. Standard Chartered Bank
f. United Bank of Africa
Community Banking Excellence
a. BRAC Uganda Bank
b. Centenary Bank
c. Finance Trust Bank
d. FINCA
e. Post Bank Uganda
f. Pride Microfinance Limited
Digital Brand of the Year
a. Airtel Uganda
b. Centenary Bank
c. DFCU Bank
d. MTN Uganda
e. Stanbic Bank
f. Standard Chartered Bank