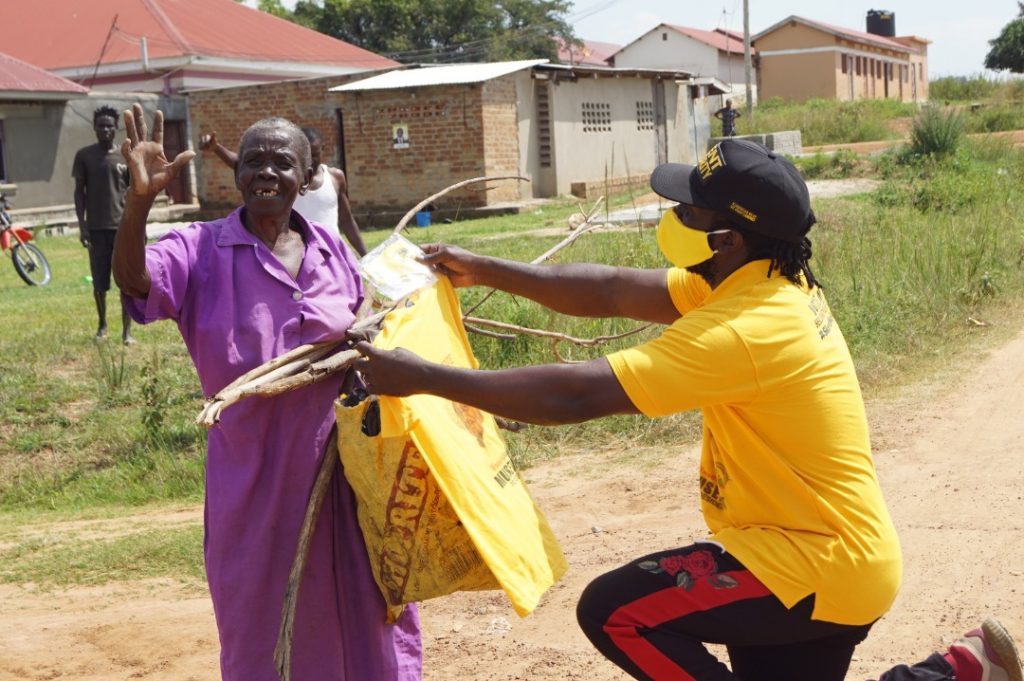 Singer Moses Ssali aka Bebe Cool has called for impartiality and fairness during the execution of operations during campaigns.
Bebe Cool made this comment in regard with the continued breach of SOPs by opposition candidates, as official responsible look on.
The famous National Resistance Movement (NRM) supporter accused the electoral Commission for allowing the opposition to hold processions in different parts of the country a move that is against the law.
"Wow, and you will see them on all political TV shows and radios discussing Bebe Cool's processions while EC is just looking on this." Bebe Cool Posted in his social media platform.
Recently, several government officials accused Bebe Cool breaching SOPs as he was traversing Northern Uganda soliciting votes for President Museveni who the National Resistance Movement (NRM) Candidate.
This forced the celebrated singer to change strategy, and opt for door to door campaigns that attracted minimal crowds but he is however disheartened but the way Uganda Police and the respective officers are handling the matter by allowing the opposition to do the contrary.

For Close to two decades now, Bebe Cool has been the face of the National Resistance Movement (NRM) and has unconditionally diligently supported president Museveni.
Unlike other people from the entertainment sector that have continuous switched from party to party, Bebe Cool has shown the greatest level of loyalty to an extend of not supporting his biological father Hon. Bidandi Ssali who was tussling against Museveni for the country's topmost office.