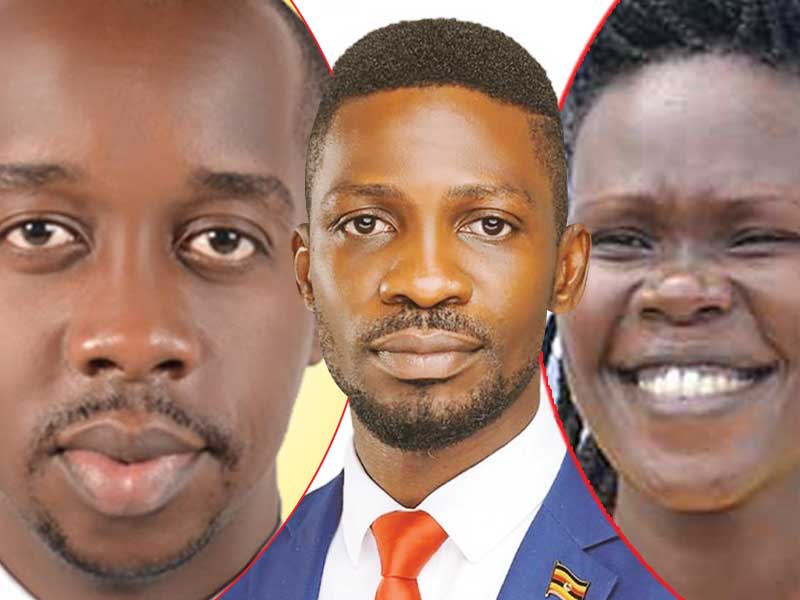 National Resistance Movement party's Dr. Charles Ayume has distanced himself from allegations of having an alliance with Bobi Wine.
On Tuesday, National Unity Platform (NUP) candidate Bobi Wine while in Koboko district did the unthinkable and Sevo's man and NRM Party candidate Dr. Charles Ayume.
Bobi Wine urged masses to vote for Ayume even when they belong to different political parties.
"This is about a new Uganda. It is about the values we share as a generation. And for now, Ayume stands for the values we want," Bobi roared leaving everyone amused.
After his move, political players thought that Ayume would also return the favor and dump Sevo but boom! He only welcomed the Kyalenga hit stars endorsement and vowed to rally behind the incumbent and yellow bus driver.

"Kyagulanyi has the right to show his admiration towards someone. Certainly, I was nominated on the NRM. The NRM party endorsed me. I believe in the values of the NRM, so we shall continue all the way," says Ayume.
Ayume humbled Investment Minister Evelyne Anite in party preliminaries to carry NRM flag for Koboko Municipality.