Online gambling improves and finds new ways to increase revenue. Modern mobile gadgets that are as powerful as PCs have boosted the development of the sector as well.
The availability of virtual gambling venues thanks to the Internet and mobile sector increases and changes the target audience. Popular table games also play not the least role in these changes.
Global market of remote gambling in numbers
Recent research of online gambling trends conducted by consulting firm H2 Gambling Capital, indicates that there are global changes in the industry. The statistics and forecasts as for the global wins on the remote gambling market are made in October 2016.
| | | |
| --- | --- | --- |
| Criteria | 2012 | 2016 |
| Total gross win (billion €) | 26.3 | 39.2 |
| Winnings in mobile (billion €) | 4.8 | 12.7 |
| Share of mobile in gross win | 18.2% | 32.4% |
| Share of online gambling in gross win in gambling sector | 7.7% | 11% |
| Share of legal online gambling in gross win | 47.1% | 57.5% |
As the table shows, there is an increasing tendency regarding the share of mobile and the number of legal gambling resources. The study also contains information about distribution of gross win by region:
According to the amount of wins the leading position is taken by Europe – €16.98 billion, followed by Asia – €10.9 billion, North America – €4.6 billion, Oceania – €2.26 billion, Latin America – €0.56 billion and Africa – €0.17 billion.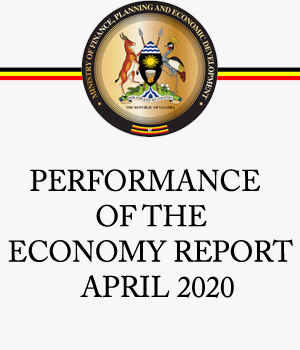 In 2015 online casino industry accounted for 24% of the global gambling industry, with €8.58 as a win.
Main areas of development
The largest game developer BigFish published analytical data regarding gaming content, specifying main changes in the development of the industry.
Target audience undergoes significant changes. The number of women among gamblers increases (47% US women in 2014 and 42% in 2012). The main audience includes women, aged 30-35 years, and the percentage of female players, aged 50 and older is 29%.
Multi-user mode of gaming content is becoming a priority. 40% of players would like to play together with their friends, 17% – with spouse, 34% – with other family members. In this regard table game is more preferable compared to slots and games where gamblers stay alone with machines.
Free-to-Play substitutes other game formats due to its democratic character and freedom of choice for the players. Such games are free to download and use, however gamblers shall pay for skins to get the advantage over other players.
Mobility is the main trend of iGaming market. 48 millions of Americans prefer using their mobile devices and smartphones in order to play games. According to Forbes experts, mobile is gradually replacing desktop computers, and players are giving preference to internet casinos over mobile and social games.
BigFish research shows that the market of gambling content is more popular than cinema and television. In 2014 the revenues from games have reached $24 billion, while the film industry has earned only $10 billion. The Asian market of remote gambling is flourishing. In 2012, the revenue from this kind of content in China grew by 34%, while online vertical has received 98% of the total revenue.
Role of table games in virtual gambling clubs
Leading gaming marketers say that table games can change the overall picture of profitability of online gambling venues. Popular games will expand the customer audience of the resource.
Interest in gameplay, player's wish to return and play a new round with the same people will result in the increase of the virtual gaming club revenue.
The most popular table games are the following:
Dominoes – game for 2-4 people. Players get tiles with certain set of symbols and put them one-by-one according to the rules. The objective is to empty your hand before the opponents.
Narde – the oldest game in which two opponents are matching wits. The task is to put your checkers on the opposite field. During the game, opponents can interfere with each other by blocking checkers. The number of moves is determined by throwing dice.
3Card Poker – one of the most popular card games. Players are dealt three cards. Winning combinations are determined by rank of the cards. The winner is the one whose hand is higher or the one with the strongest nerves. During the game there are trades, rising of bets and folding of the players with poor combinations. Winnings can be significant, and the game is full of thrill. First of all poker is a psychological battle and, of course, luck.
Online table games
According to Slotegrator experts and game producer Table 10, by adding several popular table games to the software of a young online casino, operator will increases the interest of regular customers and attract new ones.
An interesting fact is that the initial target audience can also be changed and become more diverse. Multiplayer table games attract primarily those players who want to interact with other gamblers. They are attracted by the spirit of competition.
Let's consider the advantages of table games:
intercommunication with other players
rules are known almost to everyone
gambling atmosphere and spirit of competition
possibility to demonstrate your intelligence level
possibility to carry out tournaments with prizes.
Disadvantages:
necessity to interact with opponents
high emotional pressure
no large jackpots
precise rules of games
lack of attractive design and theme.