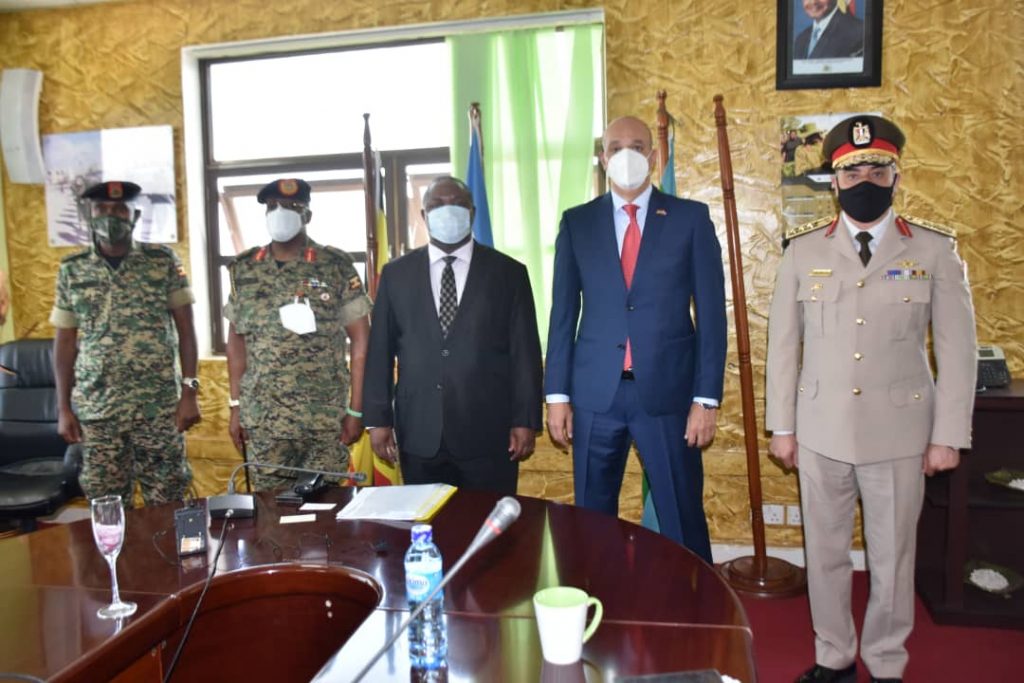 Today the Ambassador of the Arab Republic of Egypt to Uganda H.E Ashraf Swelen held a meeting with Uganda's Minister of Defence & Veteran Affairs Hon Adolf Mwesige.

They discussed among others issues on Defence cooperation and regional security. The Amb. Was accompanied by Egypt Defence attaché to Uganda Brig Gen Osama Selim.
The meeting was also attended by the UPDF Chief of Staff Land Forces Maj Gen Leopold Kyanda and the Ministry of Defence Deputy Spokesperaon Lt Col Deo Akiiki.

The two emphasised on continued strengthening of the strong bond between the two countries and military and Defence support in busness through NEC, training, combating terrorism and medicine.
Egypt recently offered several training slots to Uganda's military undergoing different courses in the Arab Republic of Egypt.