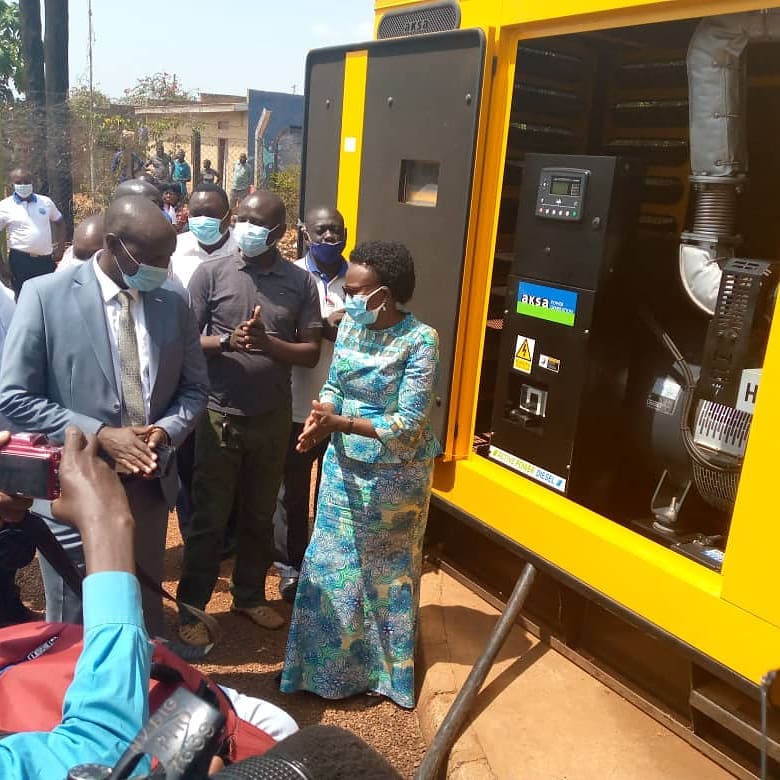 National Water and Sewerage Cooperation (NWSC) has continued working towards its mission of boosting sanitation and access to clean water.
This was manifested with a high capacity lift pumps that have been installed in different parts of the country.
In this same move, On Friday afternoon 12th March 2021, The Minster of Health Hon Dr. Jane Ruth Aceng and the Lira district leadership commissioned the newly installed high capacity lift pumps and stanby generator sets.
According to NWSC, The intervention will boost the daily water production from the current 7million liters of water per day to 9million litres.
It was also revealed that Plans are underway to add more water and improve access to safe water, sanitation and health in the new city a move that has left put a smile to locals.