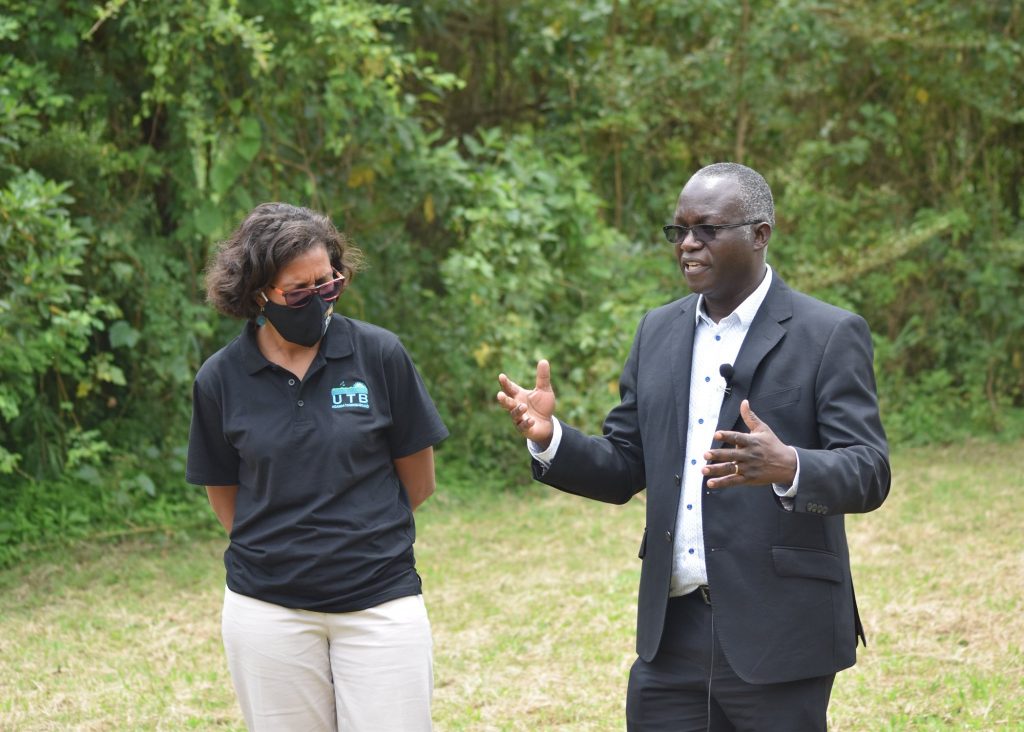 The Ministry of Tourism, Wildlife and Antiquities-Uganda (MTWA), Uganda Wildlife Authority (UWA), Uganda Tourism Board (UTB) and the Resident District Commissioner of Kanungu District, together will local community leaders in the Ishasha Sector of the Queen Elizabeth National Park (QENP) have agreed to strengthen their working relationship to protect lions and other animals in the park.
This followed a fact-finding meeting, convened, over the weekend by the Minister of Tourism, Wildlife and Antiquities, Rtd, Col. Tom Butime at Enjojo Lodge, to understand among others, circumstances, surrounding the gruesome killing of 6 tree-climbing lions, on the 19th of March 2021.
The meeting was attended by the Uganda Wildlife Authority Executive Director, Sam Mwandha; the Uganda Tourism Board Chief Executive Officer, Lilly Ajarova, Acting Commisioner for Tourism at the Ministry of Tourism, Wildllife and Antiquities, Dr. Akankwasa Barirega and the Kanungu District RDC, Shafik Ssekandi, Kanungu LC 5 Chairperson, Canon Josephine Kasya, as well as representatives from the police and UPDF as well as local community leaders.
The meeting resolved to reinforce the working relationship between the UWA rangers, UPDF, Police, and the local councils to make sure, the security of the national park is stronger.
They also committed to create awareness through sensitization within the communities to ensure that they appreciate the need to protect wildlife as well as understand how to address conflict.
The meeting also resolved to do more investigations into the circumstances surrounding the grisly killing to identify all the players involved.

The UTB CEO, Lilly Ajarova reiterated the need by communities to conserve wildlife, noting its contribution to the tourism sector.
"As an agency philosophically driven by tourism sustainability, we are in a joint effort with the Ministry of Tourism, Wildlife, and Antiquities, Tourism Agencies, Local Leaders as well as the Tourism Police in getting to the bottom of the matter at hand and seek justice for the dead lions and curb the criminals of the offence who will be sentenced accordingly," she said.
Queen Elizabeth National Park is Uganda's biggest park and home to the prized tree climbing lions. With a population of over 500 lions in the country, the cats remain a key attraction to all visiting the park.