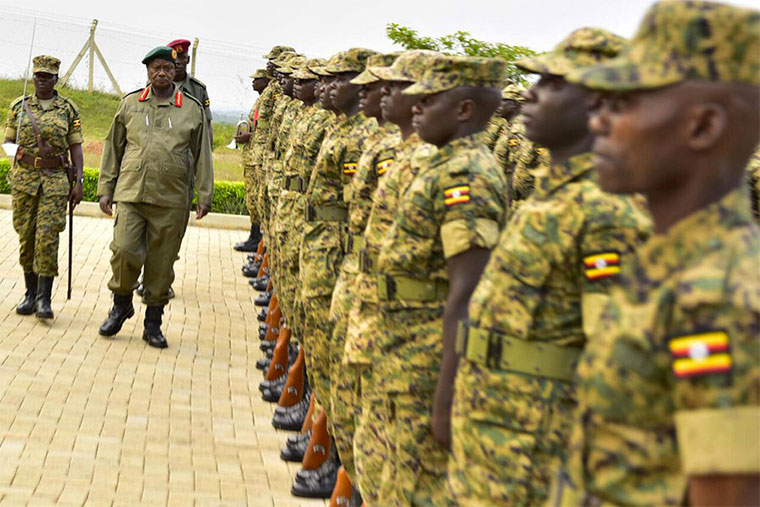 President Yoweri Kaguta Museveni, who is also the commander in chief of the armed Uganda People's Defense Forces (UPDF), has promoted a total of 40 senior UPDF officers.
In the promotions announced on Friday, seven UPDF Generals, Brigadiers including Kayanja Muhanga, David Kasura, the director of the National Leadership Institute(NALI) in Kyankwanzi, David Wakaalo, Michael Ondoga, Francis Takirwa, Dick Olum and Octavius Butuuro have been elevated to Major General.
The promotions have also seen 33 Colonels promoted to the rank of Brigadier and among them include Tom Kaboyo, the chairman of the Unit Disciplinary Court of the UPDF at Mbuya, Keith Katungi (the military police commander) and Francis Kashaka .
Below is the Full List.