Today I took the honour to swear-in and start a journey of representing the people of Ndorwa County West for the fourth term in Parliament.
I have known few greater honours than the opportunity to serve the people of Ndorwa County West. I thank the Almighty God for the privilege of leadership and service to the country at large.
With the heart full of gratitude to the great people of Ndorwa County West, family and friends who have supported, voted and prayed for me over the years, I thank you. I'm grateful to H.E President Museveni for the confidence to serve as a minister in the government.
In the 11th Parliament, we will continue to pursue and support causes and programmes geared towards lifting the 3.3million households in Uganda from subsistence into the money economy and improve their livelihood.
We shall address the cause of improved service delivery to the people of Uganda and ensure that every coin appropriated is put to good use, delivers value for money and is fully accounted for in support of improved production and competitiveness for our country .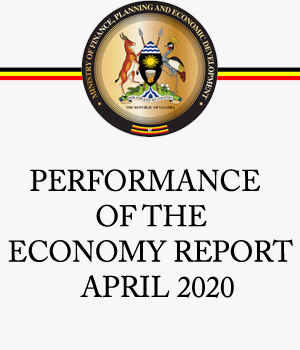 We will champion the deepening of regional integration and pan Africanism to broaden our markets for our goods and services and economic opportunities as well as strengthening the position and dignity of Africa in the international community.
When I first assumed this office in 2006, I pledged to serve the people of Ndorwa West to the best of my ability and promised to value your vote- "akaruru kawe tindikakwata eijaga" I am glad that together we have achieved a lot and we shall achieve more in the coming years.
We have ensured that each sub-country in Ndorwa West gets a health centre III. Now we have Butanda health centre III, Ryakarimira health centre IV, Kamuganguzi Health Centre III, Kasheregyenyi health Centre III and Kakomo Health Centre IV while Kitooma and Buramba health centre IIIs are under construction.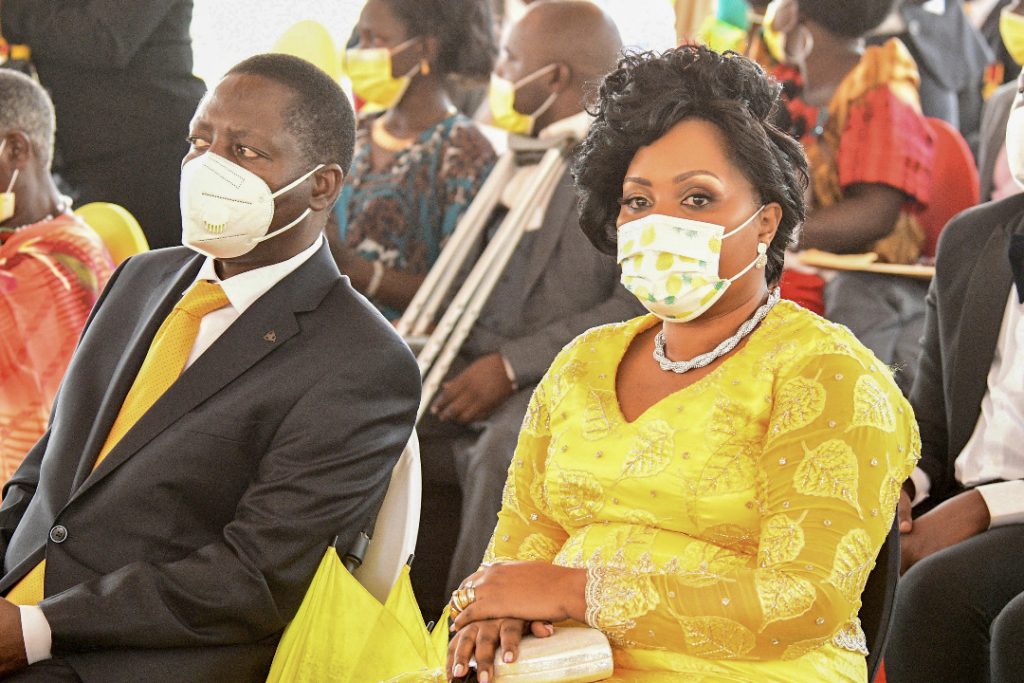 We have also ensured that all households in Ndorwa County West have mosquito nets and provided an ambulance to service our constituency. These are aimed at reducing the infant and maternal mortalities due to malaria, especially among our mothers and children and help pregnant mothers. Together let us continue fighting COVID-19 pandemic .We are grateful to God for the protection and H.E. President Yoweri Museveni for the guidance during this pandemic. I encourage all of us to wear masks whenever in public, keep the social distance and wash hands with soap and water regularly and when your turn comes do not miss the opportunity to be vaccinated. Vaccines are safe and save life. To the young people, HIV/AIDS is still around, please ensure that you abstain and if you have a partner, be faithful. The best Medicine for HIV/Aids remains abstinence and faithfulness.
We have ensured that the education services reach our people and to this end, in each sub-county, we have built a secondary school. These are Butanda SS, Rubaya SS, Karujanga SS, Kamuganguzi SS, Buranga SS and Kakomo SS. We have equipped some with computers so that our children acquire modern ICT skills in order to compete at the national and international levels. We call upon the teachers to continue teaching and learners learning so that these structures deliver value.
Over the years, electricity has been extended to all sub-counties and in some cases to parishes. There is no sub-county without electricity. In areas which could receive telephones signals and was not uncommon for people to climb hills to find a signal, we have worked with telecom companies to erect masts and can now receive signals and we are working in areas that still need them.
Regarding safe and clean water, we have since extended piped water from Lake Bunyonyi, Mwendo parish to Kitooma in Rubaya sub-county. This project was worth billions of shillings. We shall ensure that each and every village in the constituency has easy access to safe and clean water. Water is life.
The building of one border post at katuna is near completion. This will ease travel and trade between the two countries.
There are some areas which needed local services and we created more town councils, we now have Katuna Town Council and Ryakarimira Town Council; new sub-counties of Kibuga and Rubaya were also created; we have sourced for funds to build headquarters of these local governments and construction has been concluded in some while others are on-going. With enhanced administrative units, we now have increase resources to attend to our feeder roads to increase production and access to markets.
We have supported all churches and mosques in our county with building contributions in order to support the work of God on earth. Our commitment to support faith based institutions is out of appreciation for their critical role they play in spiritual, moral and socio economic transformation of our people.
In order to support people living in subsistence to move into the money economy and improve their livelihood, I bought and distributed hand hoes to all households in Ndorwa County West. We also distributed planting seedlings of Irish potatoes to women groups in all villages.
In the coming years, we shall continue to mobilise and organise our people under the parish development model to benefit from the revolving fund we have put at the parish level, beginning with this financial year. In the coming days we shall be visiting parishes to share the operationalization of this model.
We have already secured billions of shillings to construct and tarmac the Kabale – Lake Bunyonyi road and the Katuna – Muko – Kachwekano – Ryakarimira road. We shall as well as provide two ferries on the lake to help our children and mothers who have for long risked their lives to use the small unsafe canoes in search of education and other social services. These roads will boost production and tourism in our area.
Collectively with my colleagues, we fought long and hard to make Kabale University a public university and it is now benefiting many of our children and their parents while also serving students from Rwanda and DR Congo. This means that salaries of lectures are now paid by the government and some students are on government scholarships and the university has created opportunities for business in hostels and food.
We have been fighting hard to have Kabale Referral Hospital well equipped and a maternity ward was completed. We have secured funds for a CT scan in the next financial year to help patients who have in the past been going to Mbarara hospital for the same services.
With our leadership and together with my colleagues, we ensured that Kabale was made a city and in the coming years we shall make all the necessary preparations before its launch in 2023.
We shall continue to serve our National Resistance Movement Party under the able leadership of H.E President Museveni at the district and at national levels.
In serving, we recognise the simple but powerful truth: we need each other and we must care for one another.
Today, we rededicate ourselves to the idea of unity in diversity – "Agetereine nigo gaata eigufa" I appeal to you my brothers and sisters that as the scripture says, " let us not be weary in doing good, for in due season, we shall reap, if we do not give up."
Let us continue to work hard and do good to each other for in due season we shall reap big for our people, our district and our country.
From this joyful day of swearing-in, we hear the same call we heard in 2006, a call to service. And now, each in our way, and with God's help, we must answer that call. And today I say once again: HERE I AM TO SERVE YOU.
Thank you and God bless