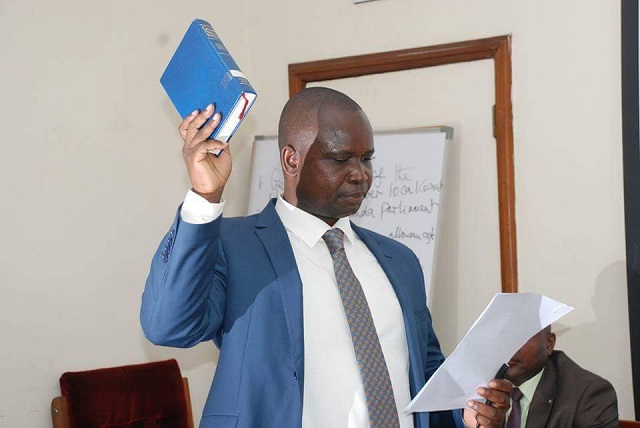 Speaker Jacob Oulanyah has stated on good note as he heads to the Legislative arm of government.
This has been manifested with the decision allowing the return of Chris Obore as Director of Communications and Public Affairs of Parliament of Uganda.
Obore who had an outstanding contract was locked out of office in 2019 and sent on forced leave.
Obore's trouble with parliament started in March 2019 when Kibirige notified him that the Inspectorate of Government (IG) had conducted investigations noting that his 2015 recruitment at parliament was irregular. According to the IG, Obore did not have the requisite qualifications for the job at the time of his recruitment.
However, it later turned out that Obore was witch-hunted after falling out with Hon Rebecca Kadaga, the Speaker of Parliament then.
After days of his forced leave ended, the Clerk to Parliament extended them indefinitely.

Obore has been out of office for close to two years.
It is alleged that Kadaga punished Obore because of his close relationship with her deputy Jacob Oulanyah.
But upon his election as Speaker, Obore is among those who have benefited from the the new leadership of parliament.
The new Speaker on his second day in office visited all technocrats (directors) and Obore was returned into office.