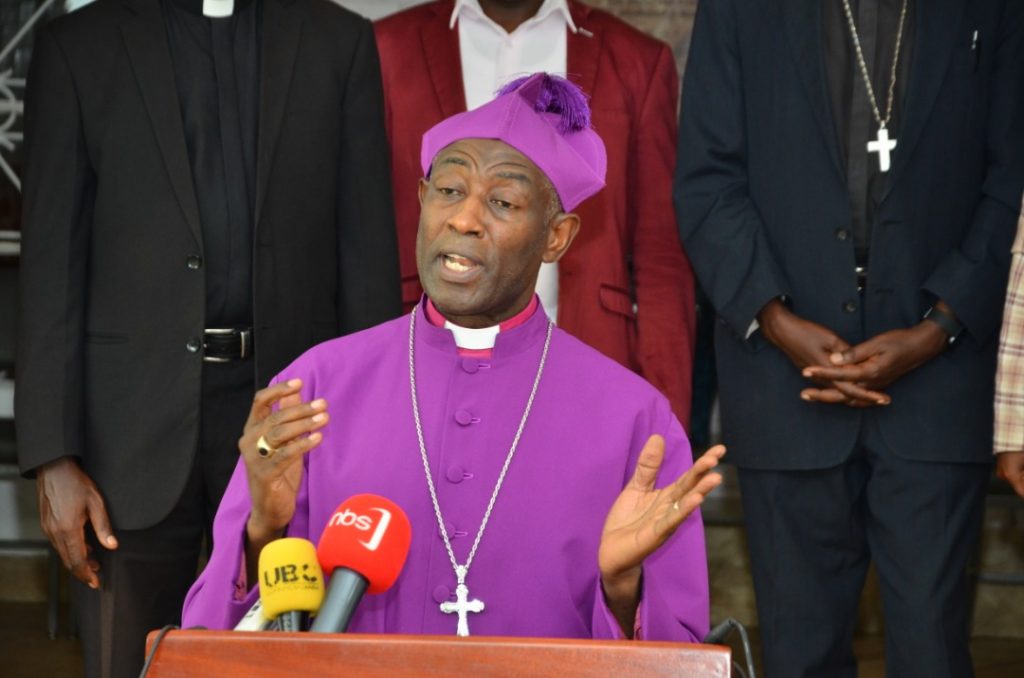 The Provincial Secretary of Church of Uganda Rev Canon William Ongeng has announced that there will be "scientific" observance of this year's Martyr's day at the Anglican martyrs site in Namugongo.
According to Canon Ongeng, only 200 guests have been invited in order to observe the Ministry of Health's COVID-19 guidelines.
"We are mindful of the critical time we are in and that's why we have invited a manageable number of 200 people. These include the Archbishop, Bishops, Clergy, the Choir and other guests. All attendees have been duly informed that they must wear face masks at all times within the precincts of the museum and we will observe all Ministry of Health guidelines of COVID-19 prevention to the latter." Canon Ongeng said.
In a communique released yesterday from Church of Uganda's Communications office to editors and reporters, it was revealed that His Excellency Yoweri Kaguta Museveni the President of the Republic of Uganda was invited as Chief Guest.
The Archbishop of Church of Uganda The Most Rev Dr Stephen Samuel Kaziimba Mugalu will be the Main Celebrant and Rt. Rev. Wilberforce Kityo Luwalira the Bishop of Namirembe Diocese will be the Preacher under the theme: Life in its fullness John 10:10b.
It also stated that there will be no pilgrimage to Namugongo.

According to the communique, the two hours Service will begin at 10am and will streamed live on Church of Uganda and Words of Hope Ministries Uganda Media platforms and on various television and radio stations.
Every year, Church of Uganda celebrates 3rd June Martyrs Day in remembrance of the brave young 25 (13 Anglicans and 12 Catholic) pages of the court of King Mwanga II of Buganda, who were burnt to death at Namugongo for their refusal to renounce Christianity on the 3rd June 1886.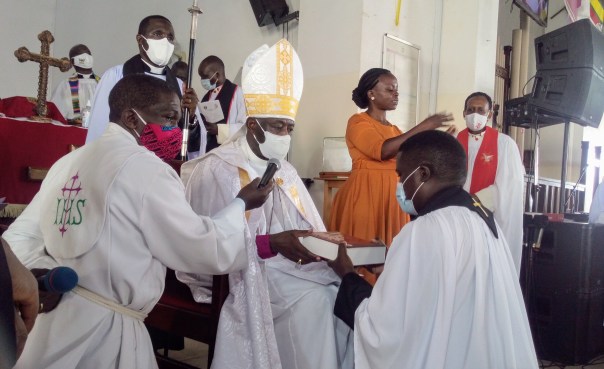 The site was first recognized by Joshua Serufusa – Zake (1884-25 June 1985) when he was the Sabaddu of Kira Sub-County.
He constructed a structure at the Namugongo site, where the current chapel was later built for prayer and the very place were the burial ground for the remains of the page were buried.
For the last 4 decades, the Martyrs' Site has been growing consistently as one of the faith based and Cultural tourism sites.
Due to the growing numbers of Pilgrims who come to Namugongo from time to time, The Church of Uganda has decided to undertake developments at Namugongo beginning with Construction of the Church and Amphitheatre under Phase 1.
The 3rd June Amphitheatre will cost 13.1Billion UGX and the Community Church will cost 3.8Billion UGX.
By Sadiiki Adams