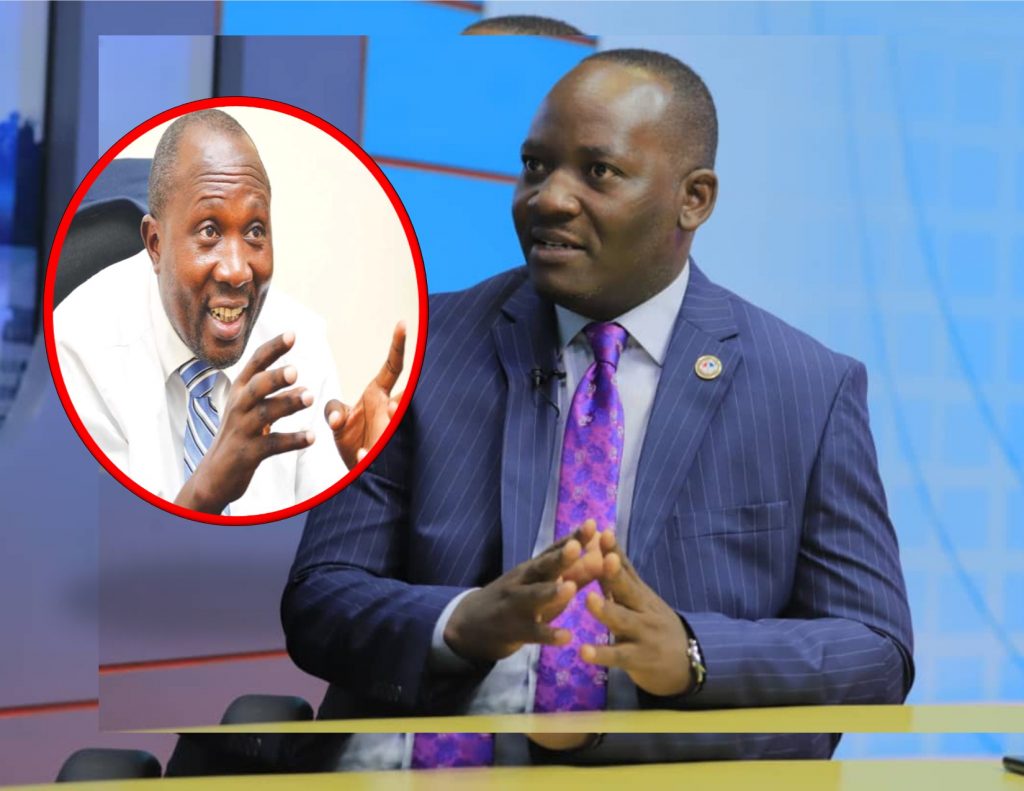 Newly appointed Leader of Opposition in Parliament Hon. Mathias Mpuuga has gone bare knuckles with the Forum for Democratic Party (FDC) officials over what he termed as an unhealthy relationship.
According to Mpuuga, there is a small group of FDC that is doing alot to demonize and undermine the leadership of National Unity Platform (NUP).
"Iam inviting FDC not to try and patronize NUP because it will not work. We can share views but we shall not agree to be patronised. A few individuals are the ones trying to make the relationship frosty," Mpuuga said while appearing on NBS morning breeze programme on Tuesday 1st June 2021.
Mathias Mpuuga, " I am a bit shocked and disappointed by our comrades in FDC, and I have encouraged my comrades in NUP not to fight back."
"I understand the situation of our comrades in FDC. They have been where we are for the last 15/20 years and they never educated themselves of this possibility. It could be a little bit of hangover but I know it will calm down." He added.
I want to have a conversation on TV with anyone holding the narrow view that NUP is a "Kabaka Yekka" party. It's a potent hiding place for tribalists pretending to be nationalists.

"The fact that NUP was overwhelmingly voted for in Buganda is not a crime. We were equally voted for, overwhelmingly in Busoga, Bugisu, Acholi etc but when the stealing of the election came in, they did it in a skewed manner to show that it is only one region that voted for us When you are voted in Buganda, you are voted by everyone because Buganda is cosmopolitan. Buganda is no ethnic entity. We are probably the only region where you can be voted by everyone." He said.