Temitope Balogun Joshua commonly referred to as T. B. Joshua, was a Nigerian charismatic pastor, televangelist and philanthropist. He was the leader and founder of The Synagogue, Church of All Nations, a Christian megachurch that runs the Emmanuel TV television station from Lagos.
He was a well-known Nigeria pastor who had a large following. As per his website, he was raised in poverty and managed to turn his life with his hard work and putting his faith in God.
Over the years, T.B. Joshua worked in different sectors. He dropped out of secondary school in his first year and decided to work on a poultry farm. Later, he decided to get back to his studies and attended evening classes. During this time, he also taught young children.
He ultimately decided to start a ministry with a mere eight members. With time, it grew and more people joined in. To date, T.B. Joshua is known for him humble behavior and his ability to view and treat everyone equally.
He has made several appearances on television and often used his social media to keep his followers updated about what he was doing. As of now, no official statement regarding his death has been released by his family.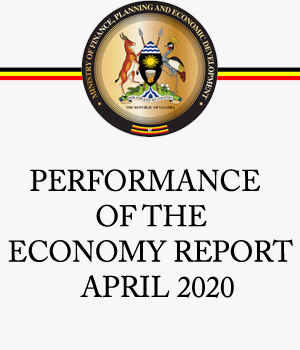 What Killed T.B. Joshua?
A cause of death has not been revealed so far. We will update the article once the family releases a statement. However, T.B. Joshua's friend Femi Fani-Kayode shed some light on his death and confirmed the news.
He wrote: "The passing of my brother TB Joshua saddens me deeply. At 3.00 am this morning I was told by one of his daughters that this was fake news & I tweeted as much. Sadly I was misled. 5 minutes ago the same person called me & confirmed the story."
Several people have been expressing their thoughts on T.B. Joshua's death. Many shared their memories about him on Twitter. One user wrote: "T.B. Joshua !! What a Prophet! What a giver! I am so heartbroken, he touched so many lives. May you rest in the bosom of the Lord and Fly High wither the Angels."
Another added: "The popular man of God, Prophet T.B Joshua has gone to be with the Lord. He was a good man who always wanted to lift a lot of people out of poverty. May God comfort the family. RIP."
His Life
Temitope Joshua, 51, commonly referred to as Prophet TB Joshua, was born in Nigeria – apparently after a 15-month pregnancy.
Three days after his birth, he had a close brush with death after a rock fell through the roof of his home and landed "mere inches" from him.
This prompted his mother to name him Temitope, which means "what you (God) have done for me is worthy of thanks".
He founded the Synagogue Church of all Nations in the late 1980s with eight members. The church now reportedly hosts 15 000 congregants weekly and has branches in Ghana, the UK, South Africa and Greece.
He was reportedly claimed to have powers to heal HIV/Aids, cancer and paralysis.
His church recently donated 4 000 bottles of "powerful anointing water" to help victims of the Ebola virus in West Africa.
Joshua's estimated net worth is about R165 million.
Apart from his faith healing, Joshua has also attracted attention because of his prophecies.
When he announced early in 2012 that an ageing – but unnamed – African president would soon die, there was consternation in Zimbabwe, where the demise of Mugabe, now 90, had frequently been rumoured.
Minister of State in the President's office Didymus Mutasa took the prophecy seriously enough to "deny" it, saying "he certainly doesn't mean our president, because there are many African presidents who he can be referring to".
A few days later, Malawian President Bingu Mutharika diedof a heart attack.
* The figures for dead and injured people in this disaster are still being collated. IOL will use the latest figures available to us, but be aware the numbers will fluctuate as the story is updated.