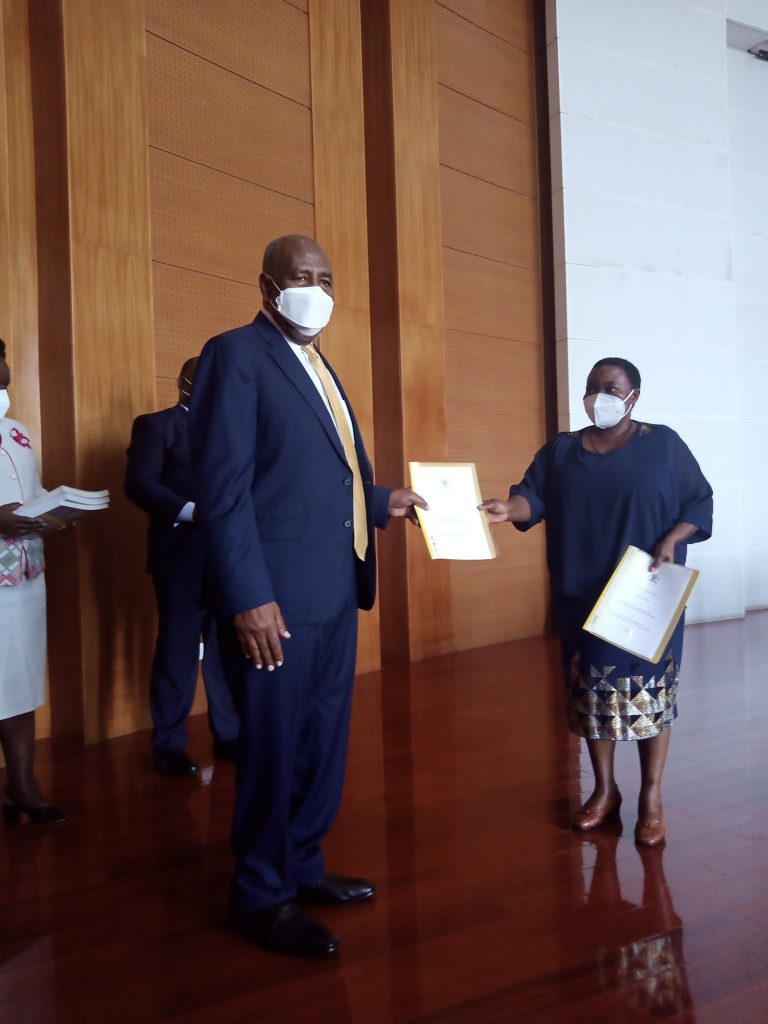 Dr. Ruhakana Rugunda has officially handed over the Office of the Prime Minister to Rt. Hon. Robinah Nabbanja.
"I congratulate Rt. Hon. Robinah Nabbanja the incoming Prime Minister of the Republic of Uganda. It's is a clear manifestation of the confidence the appointing authority (President Museveni) has in you," said 2nd deputy Prime Minister Gen Moses Ali on Tuesday morning.
Dr. Ruhakana Rugunda (Prime Minister-Emeritus), on his part, welcomed the incoming Prime Minister Rt. Hon. Robinah Nabbanja and congratulated her upon her appointment.
He said the Prime Minister with her knowledge of the grassroots will enable government services reach the "Wananchi".
"I congratulate all the new ministers and we assure them of our support. I also want to take this moment to salute all the outgoing ministers in the OPM. I urge you to take the period in OPM to have been a training period to become better."
He said this is not the end, it is the beginning.

"Let us keep in touch. Wherever we shall be, the objective is the same; to improve the quality of life of Ugandans."
"I want to take this opportunity to salute Prime Minister-Emeritus Amama Mbabazi who handed over a solid office to us and it's an honor for us to hand over a solid office to the new Prime Minister Rt. Hon. Robinah Nabbanja."
Rugunda replaced Mbabazi who was sacked towards the 2016 general elections in which he stood against President Museveni and lost.
Rugunda said COVID-19 has reached a dangerous level in our country.
"Let us do what we can to fight it. We can fight it and we shall fight it. Keep safe and take health first. The country will be able to move forward."