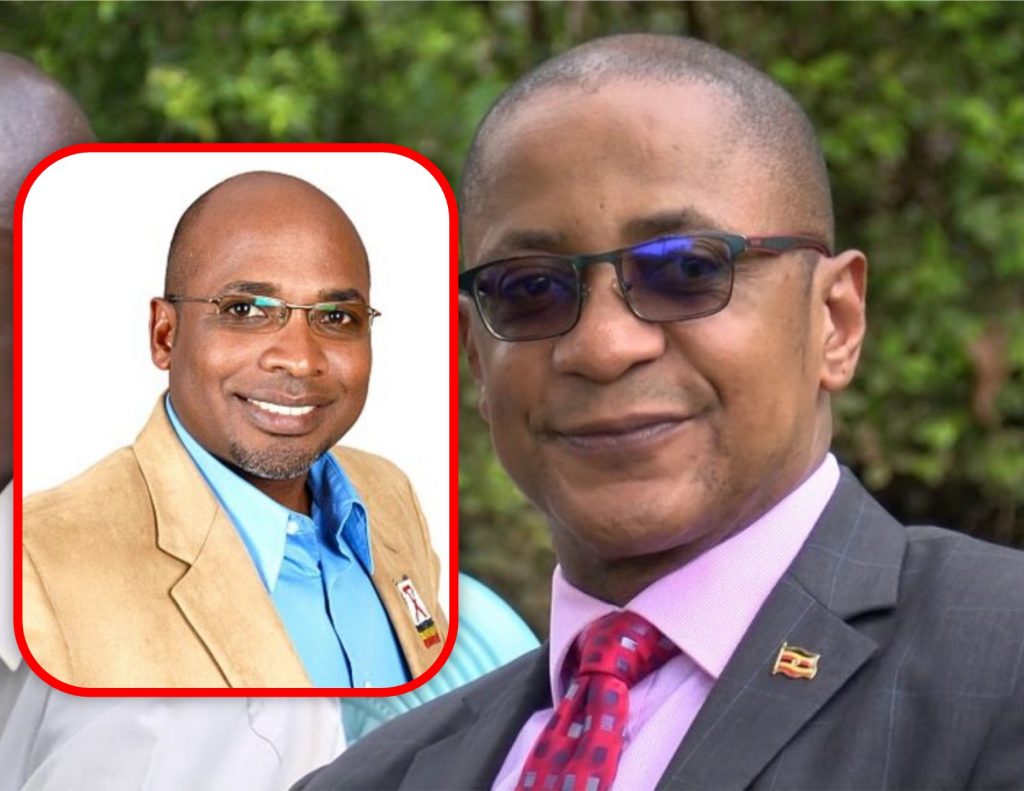 City Pastor Martine Ssempa has gone bare knuckles with embattled Busiro South lawmaker Hon. Peter Ssematimba.
Ssematimba has for the last 48 hours been in the news for allegedly fathering a child with a house Maid identified as Joan Namatovu.
Speaking to the media this evening, the Makerere Community Church lead pastor stated that Ssematimba needs to repent all his sins and go for special prayers.
"It's a big shame to the Christian fraternity as we continue to see men of God following in unholy traps. For heavens sake how can a Pastor get involved in adultery scandals? It's a big shame to the faith of Christ." Ssempa angrily commented.
In a viral video released by Bukedde TV, a lady identified Namatovu claims to be Ssematimba's baby mama.
During an interview with NBS TV, Namatovu narrated her ordeal.

"Ssematimba's mother brought me to work at his house as a maid in 2005. I was taken there after the previous maid left claiming he was sleeping with her. I reached there not knowing that those were his habits because I was so naïve as I was just 17 and didn't know anything about men. I was there for two years but when his wife got pregnant, she travelled abroad," she narrated.
When asked how the relationship started she said Ssematimba started by asking her to rub his back and upgraded to asking her for a massage. "I will not say that he raped me but I will still not say that I wanted to sleep with him. The fact is that he knew what to do and how to throw me in the trap without resisting. He started by asking me to help him scrub his back when he was showering and that's how it started. A few days later he asked me to help massage him," Namatovu explained.
According to her they later started sleeping together and she fell in love with Ssematimba. When she got pregnant, she informed him and he chased her threatening to defend himself in case she speaks out in the media.
Namatovu moved out but kept updating him about the developments, he was worried about people knowing about the pregnancy that he decided to rent her a house in Zzana.
"When he rented me a house, I started working at his place again but I would leave in the evening because he used to change women like a problem every day," she further notes.
Namatovu gave birth in 2010 but says despite Ssematimba not taking care of the pregnancy, he named the child.
Namatovu who says has been seeing Ssematimba since she gave birth till 2019 came out crying for help from FIDA, Ministry of Gender, and well-wishers saying that the latter dragged her to court demanding full custody of their daughter who is now ten years old.