Former Kabula County MP James Kakooza is the NRM flag bearer for East African Legislative Assembly (EALA) slot after trouncing other contenders for the seat.
NRM Parliamentary caucus on Friday voted Kakooza to replace the fallen Mathias Kasamba.
The elections were conducted by the party electoral commission in accordance with the parliamentary caucus rules of procedure and parliamentary rules of procedure, under strict observance of the standard operating procedures.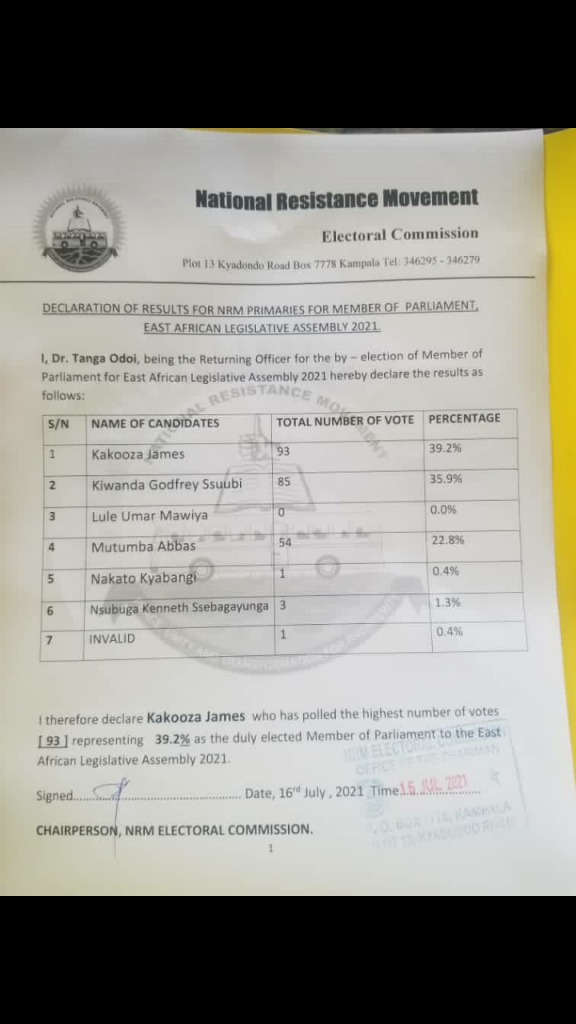 Kasamba 57, a member of the NRM died in April, one year to completion of his five-year term which runs out next year.
Kakooza, the former Kabula County MP garnered 93 votes beating former Mitayana North MP, Godfrey Kiwanda Ssubi Kiwanda who came second with 85 votes.
Others in the race were former Gomba district woman MP, Nakato Kyabangi, Mutumba Kenneth and Kenneth Nsubuga Ssebagayunga.