With less than a week to go, Uganda is set to witness one of the most legit awards, the fourth edition of Zzina Awards. The nominees were announced at the end of last week.
The prestigious awards will take place on 7th April at Theatre La'Bonita.
Artistes are to be voted for via the Galaxy FM Facebook page, Website (www.galaxyfm.co.ug) and USSD code (*289*6#). And the winners will be announced at a ceremony slated for Friday,
Below is the full list of nominees below.
BEST DANCEHALL SONG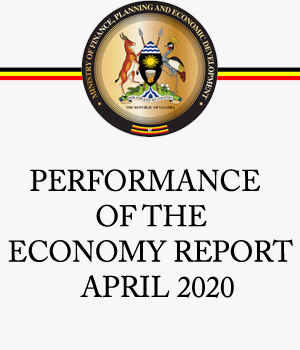 Dangerous – Ceaserous
Gamululu – A Pass
Pull Up – Kent & Flosso
Smart Wire – Vampino
Tempo(Remix) – Dufla Diligon & Cindy
Tuli Majje – Ziza Bafana
BEST DANCEHALL ARTIST
A Pass
Ceaserous
Cindy Sanyu
Nutty Nathan
Vampino
Ziza Bafana
BEST LUGA FLOW/RAP SONG
Nkalabuka – Da Agent
Omusomesa – Gravity
Sala Pulesa – Mun G
Yongeza Omuliro – Victor Kamenyo
BEST LUGAFLOW/RAP ARTIST
Da Agent
Gravity
Mun G
Navio
Victor Kamenyo
BEST INSPIRATIONAL SONG
Dembe – Bobi Wine
Gula Emotoka – Lil Pazo
Katonda Wange – David Lutalo
Mama – Pallaso
Money – Gravity & David Lutalo
Somesa Eggwanga -Radio & Weasel
SHOWBIZ PERSONALITY
Bad Black
Jack Pemba
SK Mbuga
Zari
BEST CONTEMPORARY/RnB ARTIST
Fille
Geosteady
Irene Ntale
King Saha
Lydia Jasmine
Rema
Winnie Nwagi
BEST FANS TEAM
B2c Soldiers
Fire Base Army
Nwagicians
Radio & Weasel
Shebaholics
Team Spice Diana
BEST PRODUCER
Andre
Danz Kumapeesa
Diggy Baur
Morgan Isaac
Nessim
BEST AFRO BEAT SONG
Aidah – Bobi Wine
Farmer(Remix) – Ykee Benda & Sheebah
Musawo – Winnie Nwagi
Mwana Gwe – King Saha
Ndi Wa Mululu – Geosteady
Njogereza by Navio
Onsanula – David Lutalo
Soraye – Eddy Kenzo
Tokigeza – B2C
BEST SONG WRITER
Andre
Black Skin
Doctor Brain
Mozey Radio
Ray Signature
BEST COMEDIAN
Alex Muhangi
Ann Kansiime
Mad Rat & Chiko
Mariachi
Salvado
Swengere
BEST COLLABORATION
Agatako by DJ Pius & Jose Chameleon
Byagana – Ziza Bafana, Radio & Weasel
Farmer(Remix) – Ykee Benda & Sheebah
Gudi Gudde – Kalifah Aanaga, Radio & Weasel
Mulimu Ki – Mary Bata Nutty Neithan
Tempo – Dufla Diligon & Cindy
Wadda Wa – Chozen & Sheebah
What Did You Do – Fille & Nutty Neithan
BEST FEMALE ARTIST
Cindy
Fille
Irene Ntale
Lydia Jasmine
Rema
Sheebah
Winnie Nwangi
BEST MALE ARTIST
Bobi Wine
Eddy Kenzo
Geo Steady
King Saha
Radio & Weasel
Ykee Benda
Ziza Bafana
ARTIST OF THE YEAR
Bobi Wine
David Lutalo
Rema
Sheebah
Winnie Nwangi
Ykee Benda
Ziza Bafana
BREAKTHROUGH ARTIST
Da Agent
Ykee Benda
Lil Pazo
Kent & Flosso(Voltage Music)
B2C
Ceaserous
Roden Y
SONG OF THE YEAR
Dangerous – Caserous
Farmer – Ykee Benda & Sheebah
Muna Kampala – Ykee Benda
Musawo – Winnie Nwagi
Nkwatako – Sheebah
Smart Wire – Vampino
Tokigeza – B2C