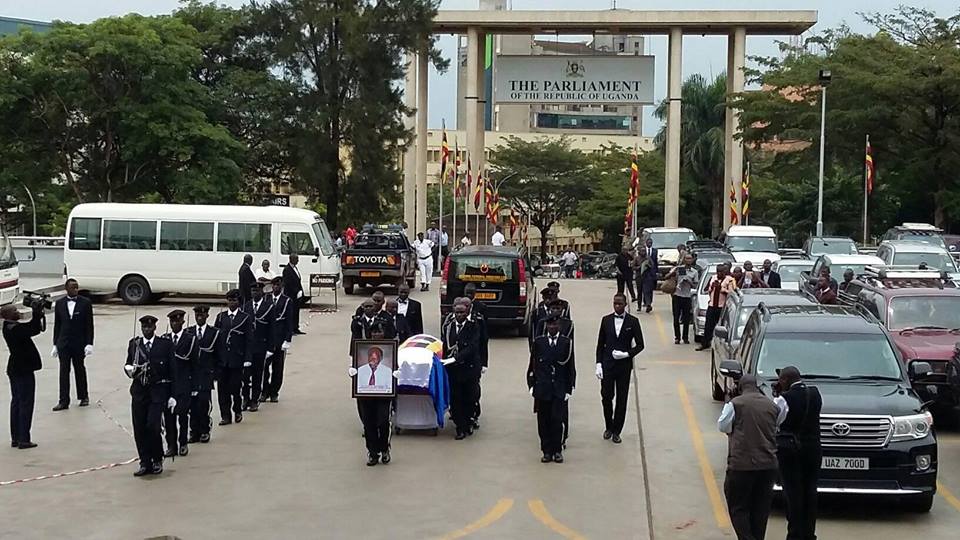 Members of Parliament have paid glowing tribute to the late Joash Mayanja Nkangi, whom they described as a humble politician and true democrat.
Legislators said that Mayanja Nkangi a believer in his culture, with high level of education, had lowered himself to serve the Buganda Kingdom, distinguishing him from the rest of the Baganda.
"His death remains a sad loss to the nation. We have lost an accomplished lawyer, a father, a statesman, who stood out with humility inspite of positions he held," said Gen. Moses Ali, the First Prime Minister.
Gen. Moses Ali, who moved the motion for Parliament to pay tribute to Mayanja Nkangi said that the deceased dedicated his life to championing the rule of law and service delivery. Mayanja Nkangi died of pneumonia at Nakasero Hospital in Kampala on Monday, 6th March 2017.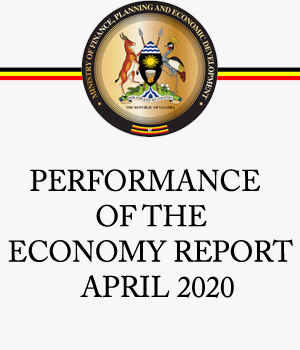 Mayanja Nkangi was born in August 1931 in present day Kalungu district. He went to Budo and Makerere University College of East Africa, from where he became a lawyer. In 1960 he founded the United Party, which was later to become the United National Party. In 1962, Mayanja Nkangi was elected MP for Masaka East under the Kabaka Yekka, a party he had joined abandoning his own United National Party.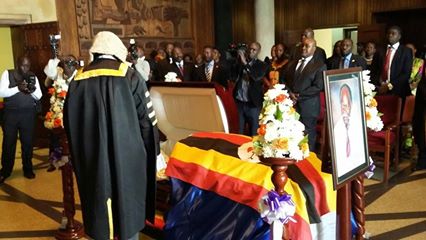 From the 1960s, Mayanja Nkangi served in various capacities as Minister; and was Prime Minister of Buganda during the 1966 crisis, after which Uganda's Prime Minister and later President Milton Obote abolished kingdoms.
"He was an honest person who cherished integrity and his personality and this was exhibited in the various portfolios he held where he leaves a clean record with no single dent wherever he set foot," said Gen. Moses Ali.
Seconding the motion on behalf of the Leader of the Opposition, Hon. Roland Mugume (FDC) said Mayanja Nkangi was recognized across the globe.
"He was an icon of truth, a committed democrat, a humble and religious man. He was a complete politician and a loving and fulfilling man," said Hon. Mugume.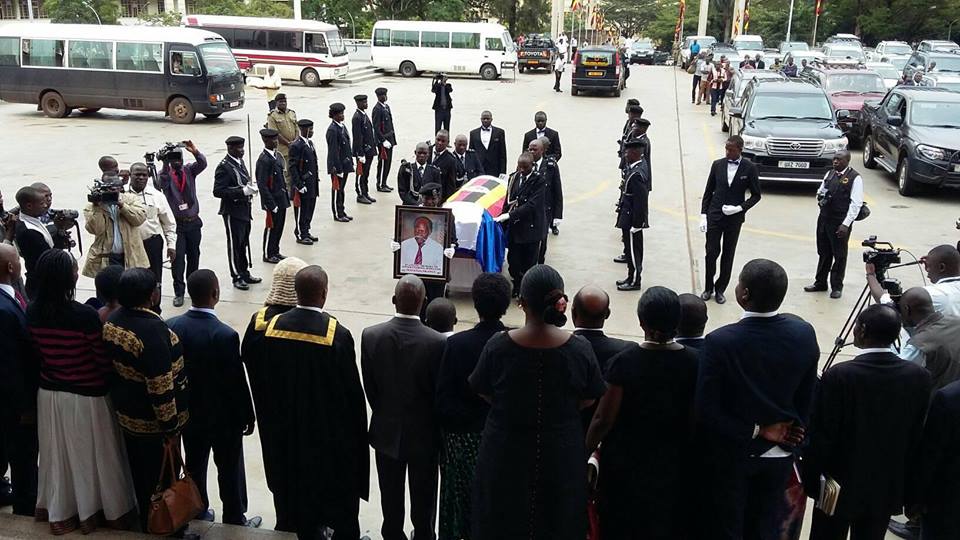 The Government Chief Whip, Hon. Ruth Nankabirwa, laid a resolution passed by the Lukiiko (Buganda Parliament) during Thursday morning's sitting, in which Mayanja Nkangi was honored for the faithfulness exhibited when kingdoms were abolished and for keeping the hope of Baganda alive during the same period.
MPs said that Mayanja Nkangi did not have the baggage of tribalism or sectarianism.
MPs praised Mayanja Nkangi for his years of service without scandals or even being jailed; and his loyalty to both the Kabaka and Buganda Kingdom.
The late Mayanja Nkangi will be buried on Saturday 11th March 2017 in Kanyogoga, Kalungu district.