We therefore need to attract more of these now that we have electricity. Here in Dokolo I would like the people to offer 3-4 square miles of land so that when an investor comes, we have land to give him for a factory.
President Yoweri Kaguta Museveni was speaking during the International Women's Day celebrations that were held in Dokolo District, Northern Uganda.
Sighting an example of Lira, President Museveni urged for emphasis on loonyo (wealth) and tich (work) to enable attraction of more factories.
'Those who live in Lira town can testify. The last I checked there were 44 factories in Lira, employing many people.' Said Museveni.
He however also recommended the improvement in the health services something that has reduced the rate of deaths in the area, improved road network and even wealth creation since people nolonger live in grass thatched houses and can afford mobile phones.
"When going to Dokolo I was doing an audit. I saw telephones. Everyone has a phone now. Everyone who came here drove on good roads. We now have electricity in Dokolo. Even Flying over Dokolo, I saw a lot of mabati [Iron sheet]  houses which was not the case before. The housing in the villages has improved." President added.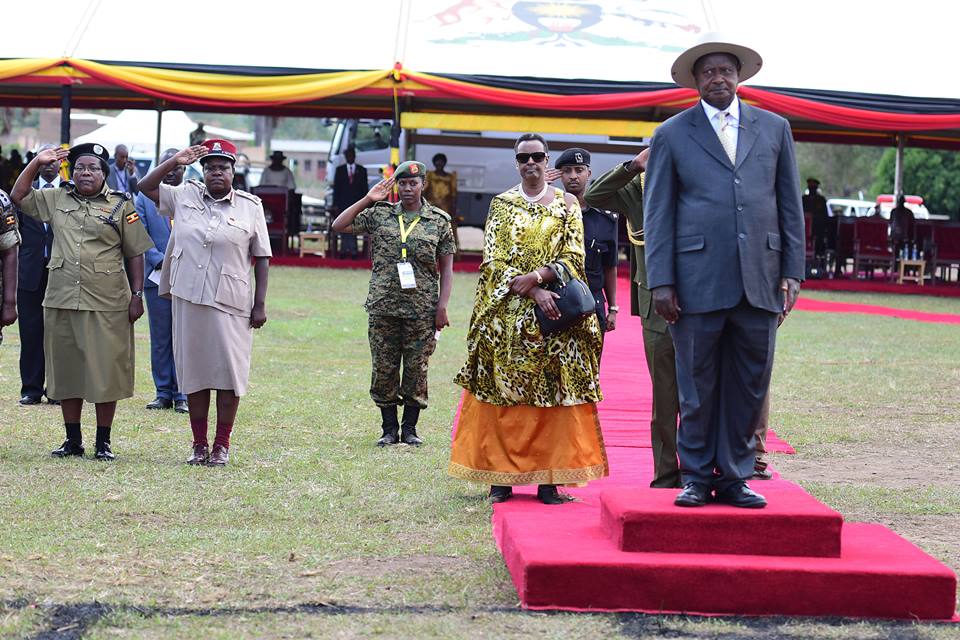 On the issue of women empowerment, president said when being discussed, other important issues should not be ignored.
"First, I want to point out that when discussing women or child issues, they should not be isolated from the other issues of society. You can't empower them without addressing the issues of the community. For example, how will you empower women without security? When you talk of women you should remember security and all the other issues."
He concluded that all the initiatives mentioned above are meant to empower the women. Accessible clean water, for example, contributes to well-being of women because it reduces their work. This will firm our three pillars of wealth creation; modern agriculture, factories and tourism.