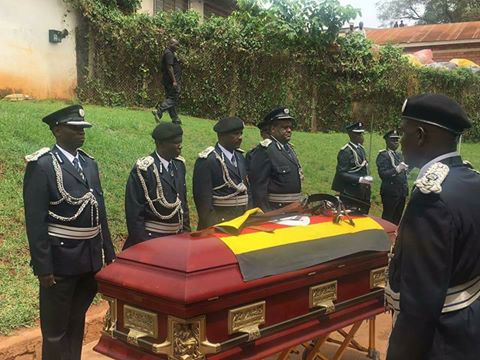 Hundreds of Ugandans have gathered at Rubanga Cathedral for the final mass of Late AIGP Andrew Felix Kaweesi.
The cortège of the late Kaweesi arrived at the Cathedral under tight Police supervision at 10:00am.
The service will be lead by Archbishop Cyprian Kizito Lwanga and some of the high profile people who have attended the mass include former presidential aspirant John Patrick Amama Mbabazi, Prof. Baryamureba among others.
The late AIGP Andrew Felix Kaweesi will be laid to rest in Kyazanga, Lwengo District, on Tuesday.
However the late Mababwa, the late Kaweesi's driver, will be buried today at his ancestral home in Namunsi, Mbale district.

AIGP Felix Kaweesi was murdered along with his two body guards by unknown assailants on Friday 17th March a few meters away from his home in Kulambiro a Kampala suburb.