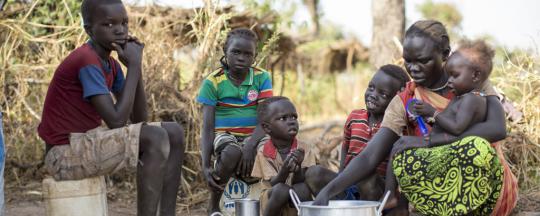 Six aid workers were killed in an ambush along the Juba-Pibor road in South Sudan on Saturday, the head of the UN mission in the country said, while urging investigation.
The UN did not say who the victims were or what aid organization they worked for.
The bodies of the slain aid workers were found on the road by other members of the convoy who were some way behind, David Shearer said in a statement seen by Radio Tamazuj.
"The United Nations condemns this appalling and pointless loss of life," Shearer said. "This cold-blooded killing is utterly reprehensible, not least, because these aid workers were dedicated to alleviating the ongoing suffering of the people of South Sudan.
He pointed out that at least 80 aid workers have been killed so far in the country since its civil war began in December 2013. "This is an indication that the country is one of the most dangerous places in the world in which to be a humanitarian worker," said Shearer.

The head of the UN mission in South Sudan urged the government to investigate the incident and apprehend the offenders.
"They should not be allowed to go unpunished. Young men are being armed without training and are able to act with impunity by all sides."
Shearer also called for an immediate and complete ceasefire and a resumption of peace talks in the country.
About 5 million people are suffering from famine in South Sudan, and about 100,000 are on the brink of starvation.
Radio Tamazuj