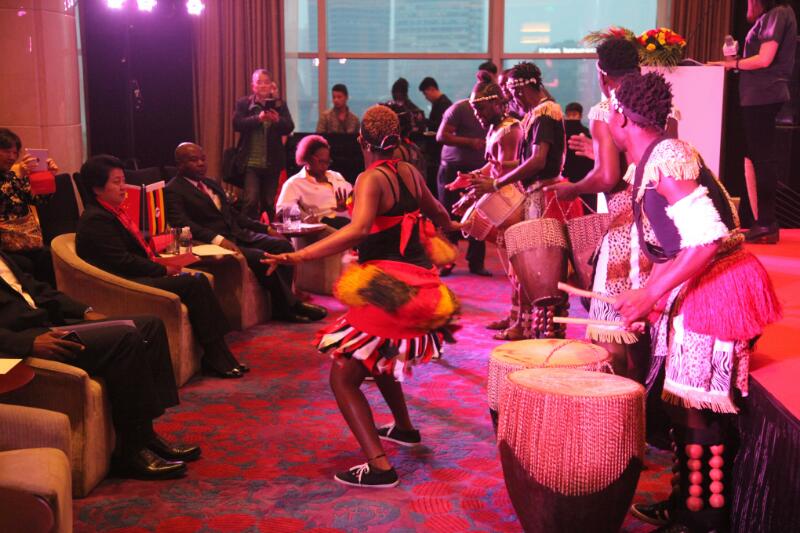 The Uganda Missions in Beijing and Guangzhou hosted 86 tour operators, 6 airline companies and 12 local media firms to an event at the Grand Kempinsiki Hotel in Shanghai to create awareness of Uganda's tourism potential.
The event held under the theme "Unique Uganda" was marked with presentations on Uganda's uniqueness as a tourist destination and government's policies focusing on improvement, diversification and exploitation of tourism products.
This is the third tourism-related event following one held in Beijing in October 2016 and another in Guangzhou last week, targeting Chinese outbound tourists.
According to out-going Ambassador of Uganda to China, Charles Wagidoso, the event was organised to serve as a platform to connect Ugandan tour operators with their counterparts in China and jointly work together to develop products and packages that take in to account preferences for the Chinese tourists.
Uganda's tourism industry has been awarded several international accolades and recommendations.
"These promotional efforts will contribute to creating awareness about Uganda Tourism and tapping into the lucrative China outbound market". He said
Ms. Chen Mei-Hong, Deputy Director General of the Shanghai Municipal Tourism Bureau observed that the inaugural event would go a long way in fostering relations between Uganda and China.

She pledged the full support and assistance in ensuring the success of all future promotions and marketing efforts.
In congratulating the winners of a raffle prize, Amb. Wagidoso encouraged the lucky winners to share their experiences and impressions on what makes Uganda an exceptionally unique destination after their expedition.
Ugandan Tour and Travel Company, Bella Africa Safaris sponsored a10-day safari experience while Lake Kitandara Tour and Travel in conjunction with Uganda Tourism Association offered 2 fully paid 5-day safari experience for tour operators in Shanghai.
The Uganda's Missions in China working with Uganda Tourism Board and other stakeholders plan to organize other events in various other cities, including a familiarization trip of Chinese Tour Operators to Uganda.