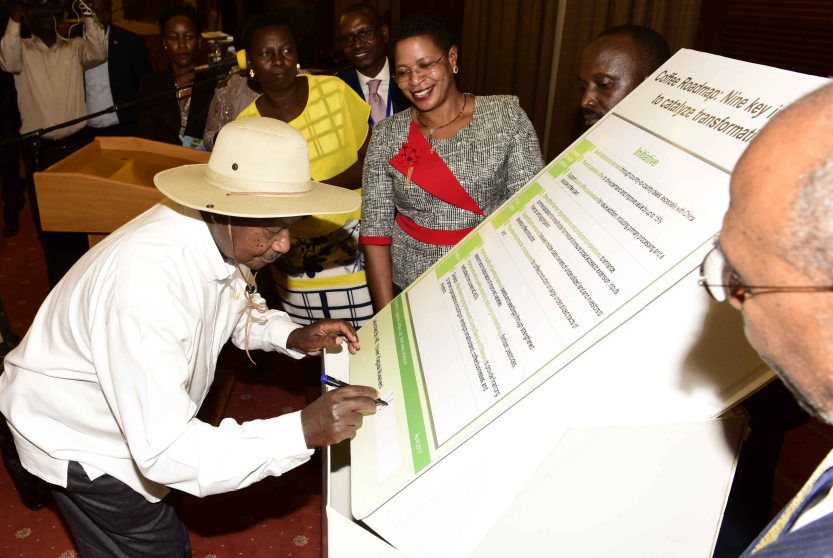 President Museveni has ordered the ministry of agriculture to put in place measures to end the importation of fake pesticides in the country.
The President, who was speaking at the event to launch the Coffee Roadmap directed ministry to regulate places where farmers can buy genuine pesticides.
He also ordered the ministry to ensure that Uganda achieves its coffee production target of producing 20 million bags annually by 2020.
The Coffee Roadmap has a target of producing at least 20 million 60-kg bags of coffee annually from the current figure of 4 million bags annually.
Other objectives include; building structured demand through country-to-country deals, branding Uganda coffee to drive demand and improve value by up to 15 per cent and strengthening farmer organisations and producer cooperatives to enhance the commercialization of the crop for smallholder farmers.
The President also urged farmers to adopt crude irrigation if they want to increase and maintain their production especially those who are dealing in perennial crops.
He then directed the Coffee Development Authority to avail the technology for roasting, grinding and packaging coffee.