Uganda Cranes Regional tour 
West Nile vs Uganda Cranes on Sunday 23rd April, 2017 in Paidha
Uganda Cranes coach Milutin Sredojevic has named two squads-one with players from the University Football League and the other of stars in the FUFA Big League.
42 players have been selected from the University football league while 37 are coming from the FUFA Big League. The two sets of players will train on Thursday and Friday at the Philip Omondi Stadium starting at 8am.
Micho will take 22 players to Paidha, Zombo district for the Uganda Cranes regional tour match to be played on Sunday 23rd April, 2017.
The Uganda Cranes regional tours are sponsored by Airtel Uganda and Nile Special.
Training Programme: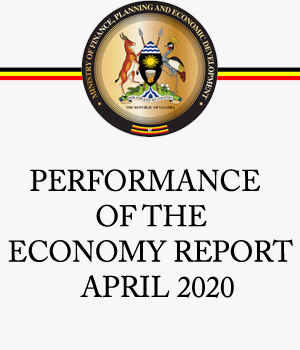 Thursday 20th April, 2017 8am: 42 University Football League players (to be reduced to 22 after the training)
Thursday 20th April, 2017 10.30am: 37 FUFA Big League players (to be reduced to 22 after the training)
Friday 21st April, 2017 8am and 10am (Two 11 aside football matches to select the final 22 man squad to West Nile)

Univeristy Football League players
Goalkeepers: Munyenembe Emerson (Bugema), David Mtami (MUK), Yiga Joseph (Nkumba), Opoka Austin (Kampala University)
Full Backs: Kiwuwa Medie (YMCA), Adiriko Vincent (UCU), Mugalu Ronald (KIU), Ogwang Jonathan (KIU), Komakech Deo (Kyambogo), Kawulu Ismail (MUBS), Oromu Henry (UMU), Bazibu Simon (Kampala University)
Central defenders: Mawazo Raymond (Bugema), Boji Edgar (MUK), Kigozi Joshua (UCU), Lukwago Nasser (UMU), Opau Jonathan (Kyambogo),  Twaha Ayman (Nkumba), Katwe Alan (Nkumba), Yiga Carl David (Kampala University)
Midfielders: Tongi James (YMCA), Musimenta Desi (Bugema), Lubwama Joshua (MUK), Tusuwira Abraham (MUK), Mayanja Davis(MUK), Aziku Joshua (UCU),  Muwonge Amos (UCU),  Zimula Jalilu (KIU), Mobunga Abdelatif(KIU), Owora Jacob (UMU), Magumba Shafiq (Kyambogo), Kawuma Henry (Nkumba), Gwoto Fred (Nkumba), Mandala Nelson (MUBS), Kifumba Moses (MUBS), Kabonge Nicholas (Kampala University)
Strikers: Mukiibi Ali (YMCA), Kambale Aldrine (Bugema), Lubega Brian (UMU), Mwesigwa Emanuel (Kyambogo), Kunya Keneth (Kyambogo), Mukwala Stephen (Kampala University)
FUFA Big League players:
Goalkeepers: Yusuf Waswa (Masavu), Mohamed Ssekeba (Mbarara), Abdul Kimera (Kira United), Serial Komakech (Airtel-Kitara)
Full Backs: Eddie Kampamba (Maroons), Maurice Balaza (Sporting United), Sula Sekamwa (Bright Light), Dougals Muganga (Nyamityobora)
Central Defence: Brian Nsubuga (Masavu), Allan Anguyo (Maroons), Nana Shafiq (Nyamitobora), Muhamed Yiga (Synergy), Stuart Mwesigwa (Airtel Kitara), Timothy Serwawude (Water)
Midfielders: Solomon Wafula (Masavu), Roger Milla Ahumuza (Airtel Kitara), Henry Kiwanuka (Masavu), Pius Obuya (Maroons), Felix Okoth (Maroons), Samuel Matovu (Ndejje University), Albert Mugisa (Ndejje University), Solomon Okwalinga (Synergy), Nicholas Kasozi (Synergy), Moses Sseruyide (Kira United), Sam Kayongo (Kira United), Ronnie Okullu (Sporting United)
Strikers: Yusuf Abato (Nyamitobora), Patrick Kaddu (Maroons), Anwar Ntege (Ndejje University), Ivan Ahimbisibwe (Synergy), Isaac Kisuju (Water), Ivan Nyankori (Bright Light), Onesmas Andama (Masavu), Brian Ahebwa (Mbarara City), Mahad Kalema (Water), Emmanuel Obitre (Kira United), Joachim Ojera (Sporting United)