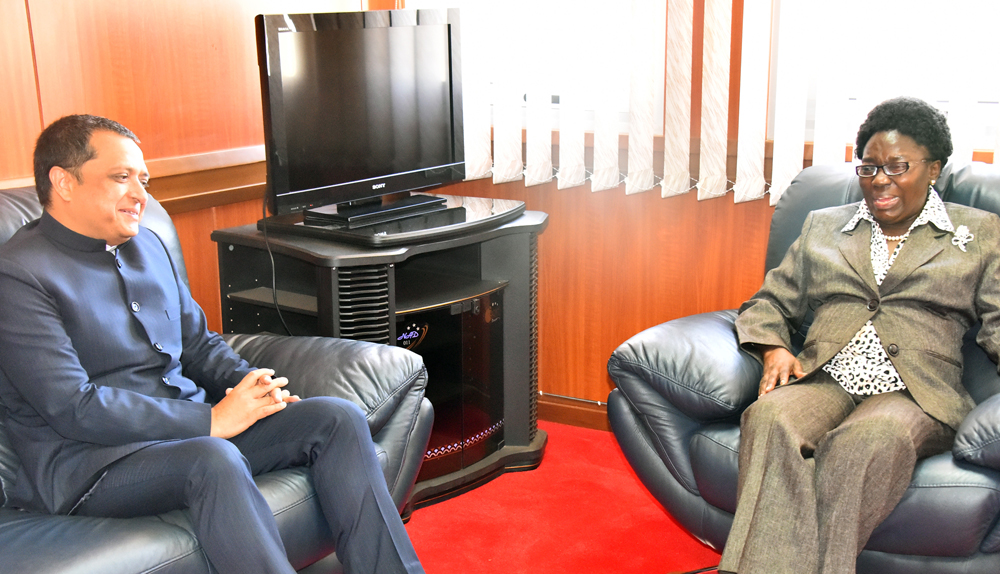 The Indian government has been asked to extend support and training to small scale and medium enterprises in Uganda.
The Rt. Hon. Speaker of Parliament, Rebecca Kadaga, made these requests while meeting the new Indian High Commissioner to Uganda, Ravi Shankar who had paid a courtesy call to the Speaker, Friday 21st April 2017, at her chambers in Parliament.
Kadaga said that India's economy had grown largely due to small scale businesses operating favourably and successfully. She noted that it would be a good idea for Uganda's business community to benchmark with India's business community.
"Ugandans operate mainly small and medium scale enterprises, which essentially support the economy; being aware of the great contribution similarly structured business have made to the Indian economy, I would like to see Ugandan traders being given an opportunity to go and benchmark in India and learn the best practices from the small and medium scale enterprises," the Speaker said.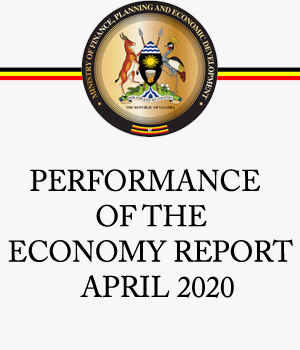 Kadaga added that the Indian government should also bring more investors to Uganda. "We want to see more of the major Indian businesses coming to Uganda to elevate our economy and to provide more employment opportunities for the formal sector which is still small and growing."
The new High Commissioner said the Indian government was ready to work with Uganda to support its development.
"We can organise for the Ugandan business community to go and benchmark with the small scale businesses in India and I will liaise with both business communities on either side to work out an arrangement," Shankar said. "It is in our interest as well to see that more of our major businesses set up shop in Uganda because this will bring them closer to the market and eliminate export costs to Uganda and Africa where most of our market is found."
The Speaker also asked the Commissioner for an arrangement to be created for staff of the Parliament of Uganda to benchmark on best practices in India's Parliament and other government institutions.
"I am informed that the Government of India has a diplomatic training centre. I would like to see staff of the Parliament of Uganda attend," Kadaga said.
Shankar remarked that India has a Bureau of Parliamentary Studies where every year staff of Parliament from different countries are invited to take part in various studies.
Shankar further added that the Government of India has introduced an e-visa, which has eased travel to India.
Having previously served as Deputy Chief of Mission in France, Shankar took up his new posting as Indian High Commissioner to Uganda on 16th January 2017.