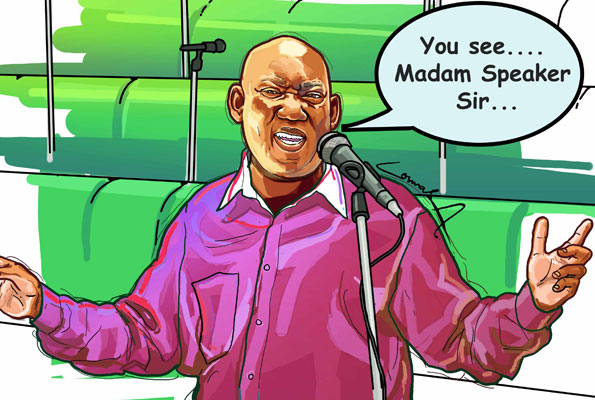 Drama was today at the apex in Parliament's defence and Internal Affairs committee over the suspects recently named in the murder of Assistant Inspector General of Police (AIGP) Andrew Felix Kaweesi.
According to the Shadow minister for Internal Affairs Muwanga Kivumbi, insists that those accused of Kaweesi's murder had been earlier arrested by police before the actual murder took place.
However Obiga Kania the State Minister for Internal Affairs, who had appeared before the Defence and Internal Affairs committee together with the Inspector General of Police Kale Kayihura, clashed said that Police is doing a great job in revealing the criminals and the public doesn't need to loose trust in institution.
"If they are fake suspects, does Hon.Kivumbi have the real suspects?" Kayihura asked.
In defense, Rubaga South legislator Kato Lubwama accused the Butambala MP for being so disrespectful and biased on the security operatives something that force Kivumbi to accuse Lubwama of ignorance in turn.

Last week, 13 suspects were produced before the Nakawa Chief Magistrates Court and charged with murder, terrorism and aggravated robbery.
The accused include Abdul-Rashid Mbaziira, Aramazan Noordin Higenyi, Yusuf Mugerwa, Bruhan Balyejusa, Umar Maganda and Ahmada Shaban Ssenfuka. Others are Hassan Tumusiime, Ibrahim Kissa, Osman Muhammed Omar, Hamidu Magambo, Abdu-Majid Ojerere, Joshua Kyambadde Magezi and Sheikh Musa Abubaker Ntende.
Kaweesi was gunned down in Kampala on the morning of March 17 together with his bodyguard Kenneth Erau and driver Geoffrey Mambewa.