Makerere University one of Best Universities in Africa is on tension over failure to provide students with Identity Cards.
Due to this setback, the university is to refund Shillings 351Million out of the Shillings 526 million collected from students for their identity cards under the Computerized Education Management and Accounting System-CEMAS.
Prof. Barnabas Nawangwe, the Makerere University Deputy Vice Chancellor in charge of Administration, says the decision was reached after the university failed to produce the student Identity Cards in time and threats of a strike by the students.
On 25th April, the Universities Guild President Elect Kato Paul threatened to organize a strike over this mess as detailed below.
Each of the students paid Shillings 45,000 as opposed to Shillings 15,000 they were previously paying for the university identity card. The fee was hiked after the introduction of CEMAS in August 2016 in all public universities by government through the Finance, Planning and Economics Development Ministry.
Even before the final institution of the 83rd legislative arm (the GRC), the Guild cabinet to which am president has embarked on providing immediate solutions to key problems affecting us.
Before I move further, allow me state that your representation at all policy and major governing bodies of this University has been confirmed and the responsible ministers have reported diligently which I appreciate.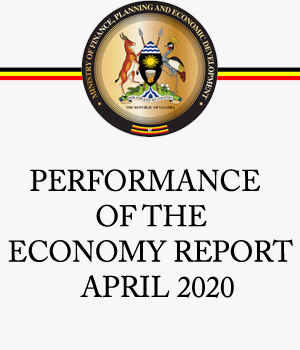 Students' Identity Cards;
Even before my presidency, I warned and resisted the speedy implementation of the Computerised Education Management and Accountancy System (CEMAS). This didn't only raise the cost of our valued ID, but it has contributed to the current turbulence and delay of issuance of these Cards to Freshers. CEMAS implementors have failed to migrate students' information which is paramount to printing and providing of these IDs. Much as this project was successful in junior institutions, it was a mess to copy-paste this to the great Makerere University. As member to the University council, I have tasked management to process the withdraw from this ugly system and not only get back to the previous system, but also refund the extra money that each student paid on an ID (30,000/-)
Academic Transcripts;
The decision to suspend the printing and issuance of Academic transcripts was taken by the University Management when seriously sick and damaging loopholes were discovered in the University senate. University staff that were part of this mess were held and are being paraded for action. Considering the previous internal circulars and letters, there is commitment from management to have this resolved with no more delay. Am at least aware that all academic records have been secured and sent to various colleges for verification. Results to CAES, COCIS, Law, and CONAS have been sent and others for CHUSS, CEES, CHS, CEDAT, COVAB, and COBAMS are yet to be channeled.
The Office of the Guild President is always open and readily available for engagement and since the Guild Representative Council has not been fully established, I encourage you to channel all student matters to my office.
KATO Paul
Guild President