Relatives of Vice President Edward Kiwanuka Ssekandi are in a state of panic after unknown thugs calling themselves UPPF dropped the latest anonymous letter asking him to join the fight to overthrow President Yoweri Museveni.
The letter was allegedly dropped inside the residence of Ssekandi located at Kizungu village next to Hotel Zebra in Katwe-Butego division, Masaka Municipality. It is not clear how the thugs beat heavy security presence at Ssekandi's home to drop this letter.
The authors of the letter say the time is now for Ssekandi to wake up and fight what they call dictator Museveni and his corrupt tribesmen. They say that it is only through war that President Yoweri Museveni can be defeated.
Cissy Kayiira, one of Ssekandi's relatives who stay at the vice president's home, says they found the letter written in both English and Luganda just next to the gate. She says they were surprised at how the thugs beat the security to drop the letter.
Special Forces Command soldiers that guard this home have taken the letter to Masaka central police station.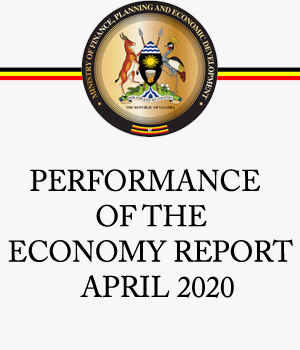 Vice President Ssekandi who was at his residence on Tuesday has declined to comment on the incident when URN contacted him today, simply saying: "I have nothing to say about it."
This incident comes a day after unknown assailants shot and killed Gideo Tusubira, a businessman in Masaka at his home in Bisanje trading centre. The killing of Tusubira comes at a time when several villages in Masaka, Bukomansimbi, Lwengo, Kalungu and Rakai have been attacked by thugs leaving at least four people dead and 30 others injured.
URN