The Speaker of Parliament, Rt. Hon. Rebecca Kadaga has called for more involvement of men in the fight against HIV/AIDS.
"I have observed over time that whenever we have HIV/AIDS campaigns, it is mostly women who attend; yet this issue affects all of us," she said, adding that the, "We would like to see more men championing the cause to encourage other men to get on-board in the fight against HIV/AIDS."
Kadaga made the suggestions while meeting the Ag. Director General of Uganda AIDS Commission, Dr. Nelson Musoba, on Thursday 11th May, 2017. The meeting was held at Parliament.
Dr. Musoba met the Speaker to inform her about President Yoweri Museveni's five point initiative to support the HIV and AIDS Prevention and Control Act, 2014.
The initiative includes; male involvement in advocacy campaign against AIDS; limiting new AIDS infections; preventing mother-to-child transmission of the disease; financial sustainability in the advocacy for the fight against AIDS and; the immediate test and treatment campaign.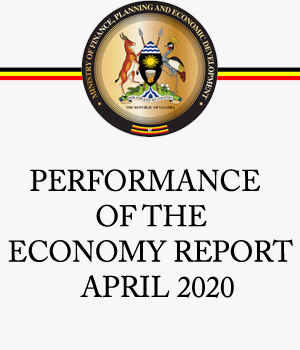 Dr. Musoba thanked the Kadaga for her work in fighting HIV/AIDS and for spearheading Parliament in its efforts to fight the disease. He further thanked Parliament for approving the Draft HIV and AIDS Prevention and Control (HIV and AIDS Trust Fund) Regulations.
The Regulations will provide for guidelines and funding towards the prevention and control of HIV/AIDS.
In a separate meeting, the UNAIDS Country Director, Amakobe Sande informed the Speaker of an upcoming visit to Uganda by the UNAIDS Executive Director, Michel Sibide. Sibide is scheduled to visit for the launch of the five point Presidential Initiative on HIV and AIDS Prevention and Control.
On request of Amakobe, the Speaker promised to arrange for Sibide to meet with the members of the Parliamentary Committees on Health, HIV/AIDS and Education to discuss issues related to the HIV/AIDS epidemic.