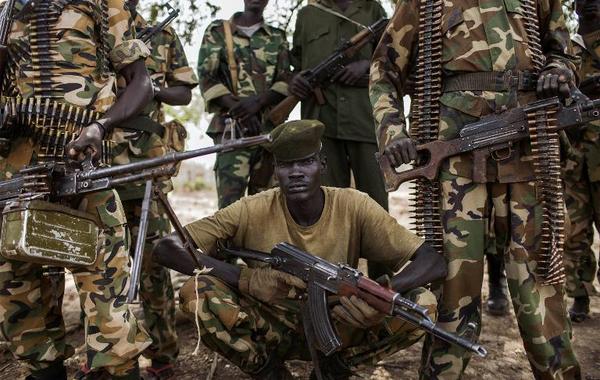 South Sudan's rebels allied to former First Vice President Riek Machar have claimed responsibility for yesterday's deadly ambush on a convoy of vehicles along the Juba-Nimule road that reportedly killed at least 14 people.
Speaking to Radio Tamazuj on Friday, SPLA-IO deputy military spokesman, Lam Paul Gabriel said their attack targeted government forces although innocent citizens lost their lives in the crossfire.
"Yes, we carried out an attack yesterday [Thursday]. We ambushed four government vehicles and senior officials were killed, and we know that civilians also died but it was a result of crossfire, so it was not done intentionally," said Lam.
The rebel spokesman warned the public not to travel with government soldiers to avoid such incidents across the country.
Gabriel claimed that their forces killed more than 30 people, mostly government soldiers in the attack along the Juba-Nimule road on Thursday.

But South Sudan's police spokesman Daniel Justin Boulogne announced that at least 14 people were killed and several wounded. However, the police officer didn't give details about the incident.
Radio Tamazuj