Incumbent Federation of Uganda Football Associations (FUFA) President has been successfully nominated by the FUFA Electoral committee on Friday.
Accompanied by more than 70 delegates, Eng. Magogo and his entire executive committee was successfully nominated at 4:10 p.m by the chairperson of the FUFA Electoral Committee Samuel Bakiika.
"Having duly satisfied the terms and requirements set by the FUFA Electoral Commission, we announce aspiring candidate Eng. Moses Magogo successful" Bakiika noted.
In his brief address to the media after returning the forms, Eng. Magogo hinted on the continued plans to consolidate the achievements registered in the previous 4 years.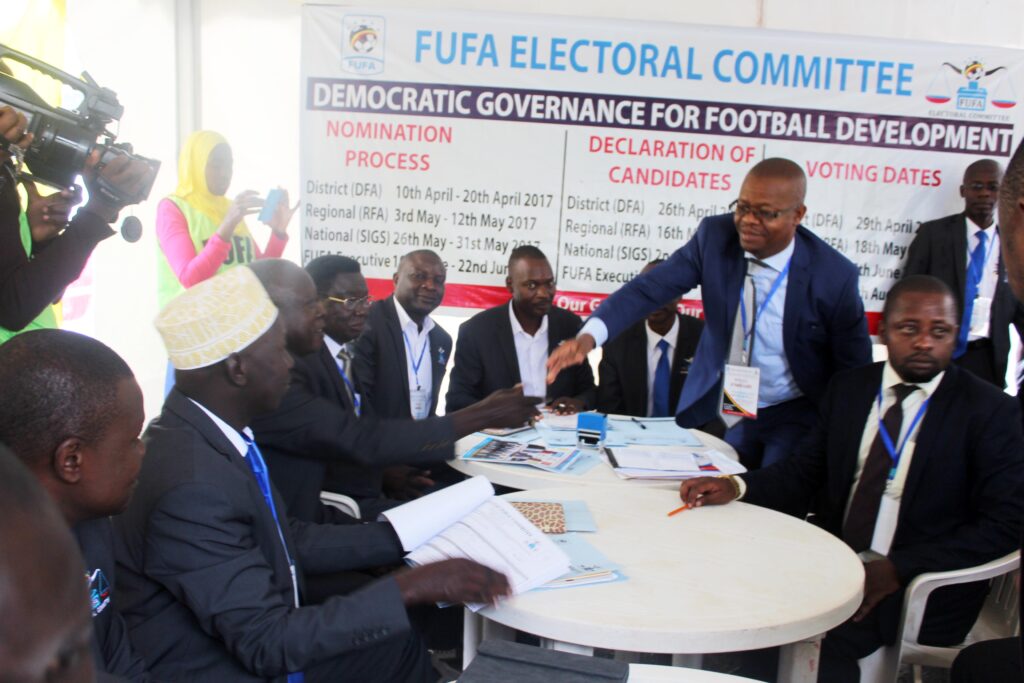 "I am grateful of the full delegates who have expressed their support towards me throughout this process. Our executive will consolidate the achievements attained over the previous 4 years and work hard to clean up wherever is lacking" Eng. Magogo told the media at FUFA House.

Eng. Magogo also presented his full executive committee before the FUFA Electoral committee.
Full Executive Committee:
President: Eng. Moses Magogo Hassim
1st Vice President: Justus Mugisha
2nd Vice President: Darius Mugoye
3rd Vice President: (To be named later)
Executive Committee members:
Rogers Byamukama (Kitara Region Football Association)
Rasoul Ariga (West Nile Football Association)
Hajji Abdul Lukooya (Buganda Region Football Association)
Issa Magoola (Eastern Region Football Association)
Kalyebala Mukiidi (Northern Region Football Association)
Kirizesitom Kalibala (Western Region Football Association)
Richard Ochom (North East Region Football Association)
Hamid Juma (Kampala Region Football Association)
Agnes Mugena (North East Region Football Association) – Women Representative