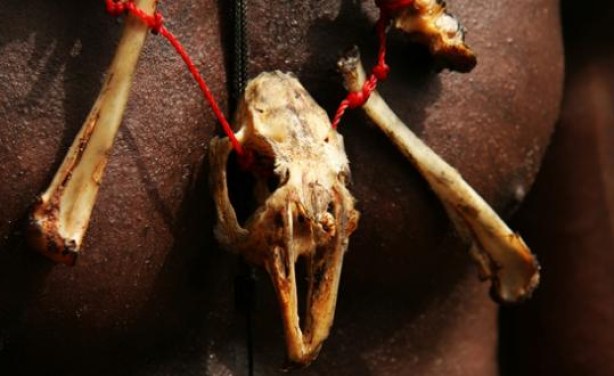 A Minister in the ministry of Finance, Planning and Economic Development (MoFPED) is reported to have turned his office into a shrine, our Insider can exclusively reveal.
Our highly placed insider sources at the Ministry of Finance who divulged to us this appalling information at a point of anonymity revealed that the humble looking Minister who hails from the Bantu speaking ethnicity has been entertaining Witches and wizards in middle of the night into his office seeking among others; power and spiritual favors from the high gods!
It is said that this Minister has been hosting witches on a weekly basis for magical performances.
It said that despite the Hi-Tech CCTV and sound listeners installed in the particular office, the Minister sought the power and expertise of Witches and Wizards who have since planted fetishes around the office to guard the minister from any physical and spiritual attack.
"You can't believe it. We thought it was a joke but this is very serious. I couldn't believe my eyes when I saw wizards emerging from his office in the middle of the night in his Company. May the Living God save our Country", an insider confided in us.

Our sources further said that this particular Minister has been pushing for the top Job at the Ministry but that since seeking the spiritual intervention, has since focused at the Country's top job (Presidency) come 2021.
"This Boss of ours has been pushing for the top job here. But by the look of things, he has set his eyes for the Country's top job come 2021", an insider further revealed.
It is said that the said Minister was introduced to the witchery practices by a yet to be identified MP from central region who has turned the former good born-again and humble looking Minister into a clown and subject of talk in the corridors of power.