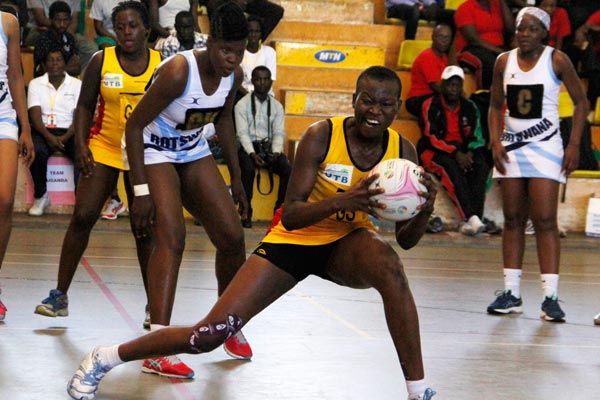 The Uganda national netball has been crowned the African netball Championship after beating Zambia today at Lugogo indoor stadium 67-50.
What all started with humbling Mawali in pre-tournament friendly matches twice before the other defeat on day three by just 66 to 43.
The hosts also beat Bostwana on day one by 72 to 29, before humiliating Namibia by 69 t0 31.
This was not the end of the winning trail as the defending champions Zimbabwe only scored 45 against Uganda which netted 61 goals.
The main purpose for the she cranes is to become victors thus move from their 13th rank and join the top 12 hence booking a place in the fourth coming world cup event.

The she cranes team is as follows: Lillian Ajio goal defender, Stellah Nanfuka Goal keeper, wycline Natwentwa Wider defender, Betty Kizza Centre, Halima Nakachwa wide Attacker, Stella Oyella Goal Attacker, and the captain Peace proscovia goal shooter.