President Yoweri Museveni has rejected 11 loans, amounting to US $1 billion that are not targeting infrastructural development and said that all future loan requests to Parliament will require his personal endorsement.
The Rt. Hon. Speaker of Parliament, Rebecca Kadaga, communicated the President's directive to Parliament sitting Tuesday, 11th July 2017.
The Speaker said that the President agreed with Parliament's position to "avoid over burdening the state of Uganda with debts that do not add value to the GDP of the country."
"I reject the loan of US$ 200 million for fiscal transfers and fiscal management. Do we need a loan in order to learn how to transfer money?" the President said his letter.
The President also rejected a US$ 60 million loan intended for farming on computers (ICT) describing it as fancy.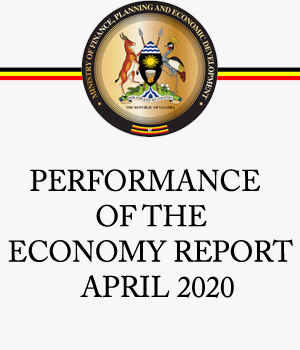 "This is too much maridadi (fancy). The farmers need good farming practices, fertilizers, irrigation, bush clearing, ploughing etc and not computers because, even without computers, we know how much we produce," he said.
The President said that loans should be infrastructural based and meant for roads, electricity, railways, water transport, Information and Communication Technology, piped water and irrigation systems.
Human capital like education, skills and health, which are required continuously, the President said, should be funded by the government of Uganda.
"The President underscores the need for efficiency of the public service sector and agrees that this should be funded by our own resources," said the Speaker, who was quoting the President's letter in her communication.
The President wondered how government should guarantee a US$13.79 million to Islamic University In Uganda, a private university, leaving out the other private universities.
For another loan of US$ 30 million from Korea meant for agriculture, the President said, "I do not accept the vague description of commercialization and enhanced productivity. What do these mean?"
He also said there was no need for a strategy paper as the NRM Manifesto was a strategy paper in itself, as he rejected a US$50 million for enhancing value chain agriculture.
"What do these mean? They want a consultant for a country strategy paper! Really!" the President asked.
The Speaker said she would refer the letter to the Committee on National Economy to consider the President's directive.