Fired Permanent Secretary for Ministry of Energy and Mineral Development Dr. Robert Stephen Isabalija is reportedly nursing injuries of heart break after receiving matching orders from President Museveni.
Our insider sources have intimated to us that after receiving the unfortunate and bitter news from the State House, the embattled Isabalija rushed home sobbing like baby and locked himself in his bedroom where he cried a river. An insider has also revealed to us that, because of the embarrassment and heartbreak of being fired barely a year in office, Isabailja has decide to rush out of the country in the company of his family to a yet to be confirmed western country.
"My friend Isabalija could not believe it. After receiving the  bitter news, he rushed home sobbing like a baby. He locked himself in a bedroom for bout an hour crying. But now he has decided to get out of the country to have a time off and heal from the embarrassment", an insider told us.
President Museveni fired Isabalija on Monday but the sacking  letter did not reveal the reason behind the sucking.
The letter however only directed that Isabalija be paid his one month's salary in lieu of notice. He has been replaced with senior geologist Mr. Robert Kasande.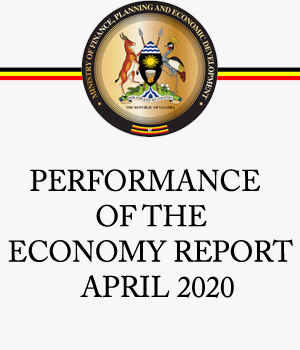 Mr. Kasande has been the acting director of the directorate of petroleum in the energy ministry.