HE Yoweri Museveni appointed Hon. Justice Alphonse Owiny-Dollo as the new Deputy Chief Justice.
In a letter dated August 18, 2017 to the Speaker of Parliament, Hon. Rebecca Kadaga,the President also appointed Hon. Justice Richard Buteera and Hon. Justice Paul Mugamba as Supreme Court justices.
"This, therefore, is to forward to you their names and curriculum vitae for parliamentary approval," HE Museveni said.
The letter is copied to the Prime Minister, Minister of Justice and Constitutional Affairs and the Chairperson of the Judicial Service Commission. The appointments will take effect if Parliament approves the nominees.          Hon. Justice Owinyi- Dollo handled, among other cases, the 2010 Kyadondo Terrorism case in which seven were convicted.
The current Deputy Chief Justice, Hon. Justice Steven Kavuma, is due to retire at the end of September when he clocks 70 – the mandatory retirement age.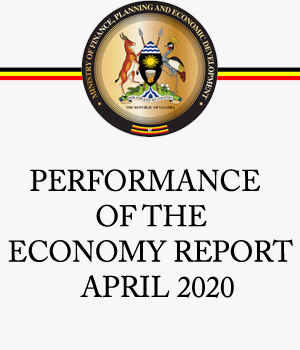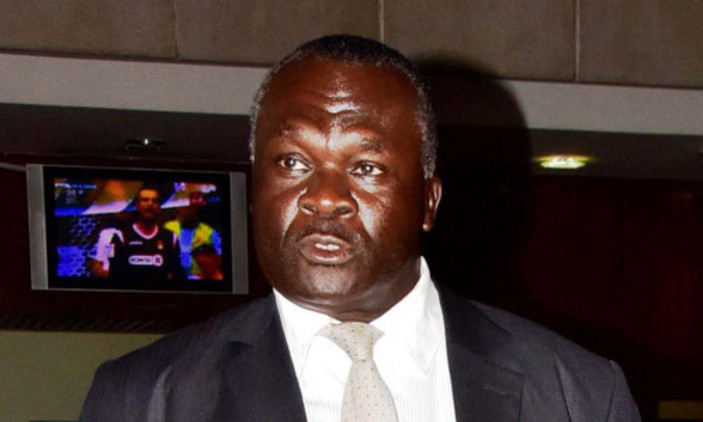 The DCJ, according to Article 135 and 136 of the Constitution, deputizes the Chief Justice as and when need arises. He is the head of the Constitutional Court/Court of Appeal and in that capacity assists the Chief Justice in the administration of that court. The Deputy Chief Justice also presides over the sittings of the Constitutional Court/Court of Appeal.
In the Deputy Chief Justice's absence, the most senior member of the court presides over the sittings.
When sitting as a court, the Constitutional Court/Court of Appeal shall consist of a bench of five members of that court.
Academics  
Justice Owinyi- Dollo has a bachelor's degree of law (Makerere University), Masters of Arts Degree in conflict Resolution from Bradford University, and a certificate in advanced mediation skills from the Center for Conflict Resolution, Cape Town, will rise to the occasion.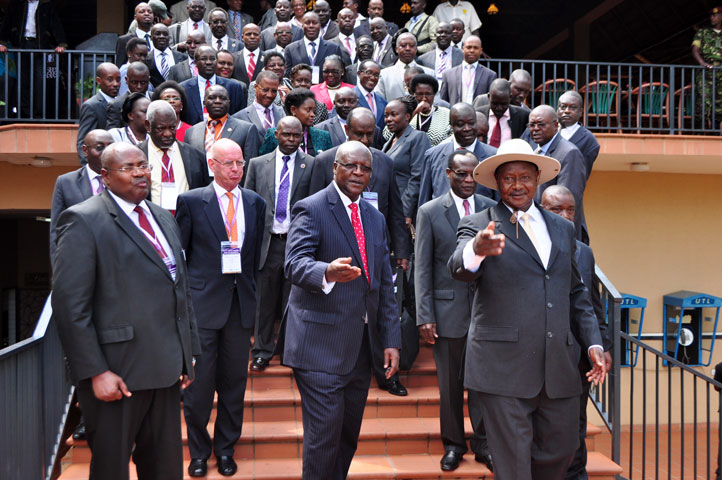 TIES TO MUSEVENI, NRM
Though he has tried to exhibit his independence as a judge, his critics say he has too many ties with the ruling NRM regime to be independent.
They say those ties could handicap him, just as was the case with Kavuma, who served as minister for finance and defence before he was appointed as Court of Appeal judge.
In respect to Owiny-Dollo, critics cite his 1996 appointment as minister of state in charge of Northern Uganda Reconstruction Programme (NURP).
In 2006, two years before he was appointed as a judge, Owiny-Dollo was a member of President Museveni's defence team when his election was challenged by Dr Kizza Besigye in the Supreme Court.
Though he has a history with government, in his rulings, Owiny-Dollo showed no hesitation in ruling against NRM interests.
For instance, in 2011 while sitting in the Masaka High court, Owiny Dollo nullified the election of NRM's Muhammad Muyanja Mbabaali for forging academic documents. The petition had been filed by DP's Mathias Nsubuga, who has since passed on. Muyanja and Nsubuga battled for the Bukoto South seat.
In 2016, then junior lands minister Aidah Nantaba's salary was attached by the High court following a judgment by Owiny-Dollo.
Nantaba's salary was attached after she had failed to pay costs worth about Shs 23.7 million to one Abby Kasoro Kiberu.