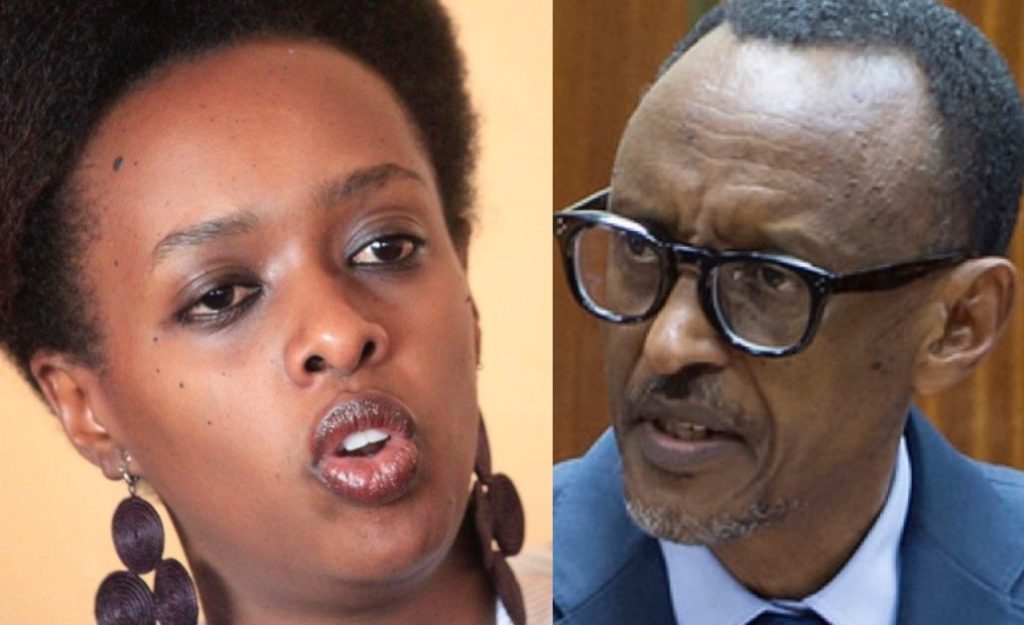 Rwanda opposition leader Diane Rwigara has poured cold water to the President Paul accusing him for arresting people without clear information.
Rwigara who took this attack on Twitter called upon the president to stop arresting his opponent and lying to world.
Join us today on #GreenMonday by sending #100tweets2Kagame to request #FreeRwigaras @DanielBekele @KenRoth @BBCBreaking #Rwanda #Rwot pic.twitter.com/mGuzT7WPre

— Diane Shima Rwigara (@ShimaRwigara) September 4, 2017
Last week, its alleged that Rwandan police detained political activist and opponent to the ruling Rwandan Patriotic Front (RPF) Diane Rwigara and members of her family without charge.

Diane Rwigara who also recently ran for the presidency of Rwanda and was disqualified by the electoral commission amid claims that she had forged signatures of support for her campaign this move gave the encampment president Paul Kagame to win the elections with 98% of the vote.