Minister Frank Tumwebaze has blasted the self-proclaimed Ghetto Gladiator who doubles as the Kyadondo East lawmaker Hon. Kyagulanyi Ssentamu Robert aka Bobi Wine over letter he published about the political climate in Uganda.
Speaking while appearing on NBS Televisions, Tumwebaze said that Bobi wine doesn't understand politics that why he has failed to separate issues from music.
Tumwebaze added that Bobi Wine should be excited because president Museveni replied his message though there was no serious issue in his message since mixed up issues like talking of the lost glory that had never existed.
"My brother kyagulanyi (Bobi Wine) should feel proud that President Museveni has responded to him. Of course Bobi Wine is excited about President Museveni's response but time will come and he will find his level. I also enjoy his music but I want to hear issues, separate issues from music." Said Tumwebaze.
Tumwebaze added that those who think that the president has personal issues with the Omubanda Wa Kabaka are wrong since the two have nothing I common.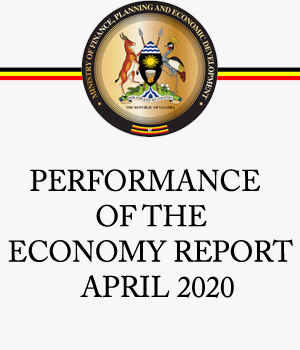 "There is nothing between President Museveni and Bobi Wine. President Museveni is known for talking and using his brain. Let's not mix issues. Bobi Wine is popularly known for his music but eventually people will separate music and politics. I haven't heard the issues Bobi Wine is raising apart from going to several places staging music concerts." He added.
Last week, president Museveni replied Bobi wine's letter and described him as an uninformed person or else a lair for speaking things he doesn't understand.
"The Hon. Bobie Wine, you are either uninformed or you are a liar, a characteristic you so liberally apply to me. Where was the "former glory" of our country when people had no salt, no sugar, no paraffin, no security of life or property? It is, actually, only in the last 31 years, especially after 2007 when we finally defeated the ADF in the Semliki valley, that Uganda has had peace for the first time in the last 500 years. I have made this statement before and I, hereby, repeat if for the benefit of the Bobie Wines. Before colonialism, we had endless tribal wars; during colonialism, after alot of bleeding, there was, eventually, peace in much of Uganda, but not in Karamoja; after colonialism, there was chaos and collapse until the NRM restored stability to the whole country about 10 years ago, after we defeated ADF, Kony etc and disarmed the Karimojong." Museveni said.
This response followed Bobi Wine's provocative article that was calling upon Ugandans to denounce the controversial age limit removal bill which he described as a route to Museveni's life presidency bid.
Bobi Wine said that Museveni has not addressed issues affecting the Young generation like unemployment, poor health facilities and insecurity that had led to the death of several women recently.
However president also replied this saying that, "It is true that there has been a spate of murders and other crimes some of whose perpetrators have not been brought to book. However, crime is not the same as war and terrorism – both being the big problems the UPDF has defeated. Secondly, some of the murderers of the young women have been arrested and charged in Court."