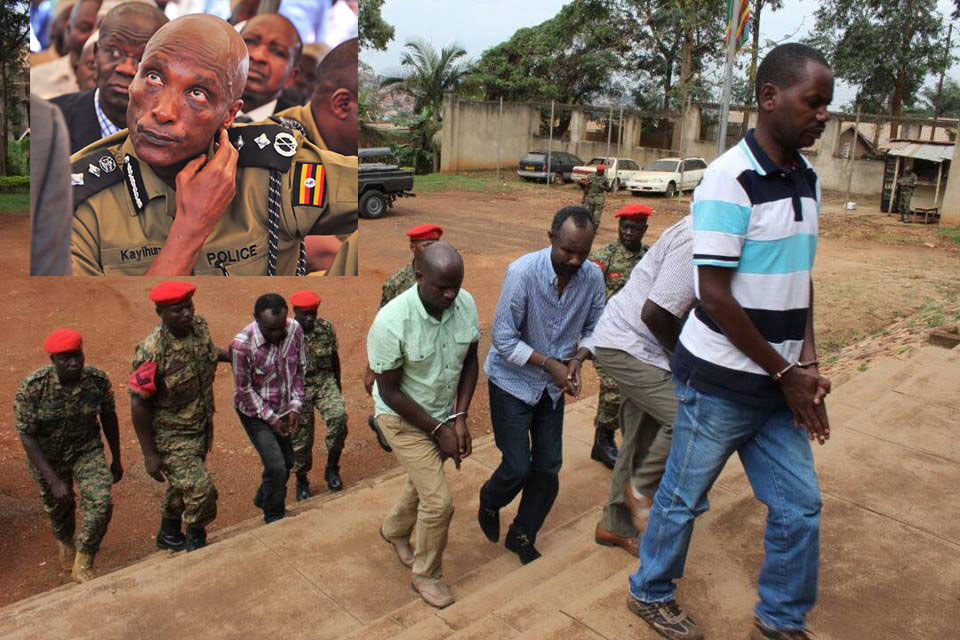 This afternoon, a total number of nine people including five police officers recently arrested by the Chieftaincy of Military Intelligence (CMI) and were finally brought before the General Court Martial that was chaired by Lt Gen Andrew Guti.
The most triggering issues is what might be the pivot source of the saga is still being left in darkrooms though we have unearthed some of information as detailed below.
According to our well-placed Insider, it has been established that the 9 police officers have a long way to overcome the charges since the arm behind their indictment is stronger than mere orders from above.
It is said that recently During the United Nations (UN) Convention, officials from the United Nations High Commission for Refugees (UNHCR) reported their grievances to president Museveni accusing his government for betraying the refugee mission.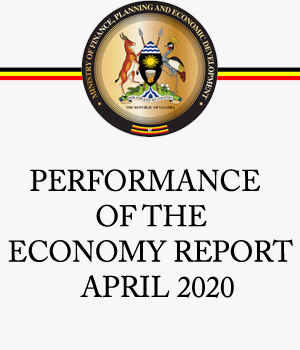 According to our Insider, it is said that the implicated officers were playing dirty games including spying on and kidnapping disdents  frim  neigbouring countries and deporting them back in exchange of cash.
These officers include the Commandant of Police Professional Standard Unit, Senior Commissioner of Police Joel Aguma, Senior Superintendent of Police Nixon Agasirwe, former commander of Police Special Operations, Sgt. Abel Tumukunde under the Flying Squad, Assistant Superintendent of Police Magada under Crime Intelligence and Faisal Katende under the Flying Squad.
The suspects who also include Rwandans and Congolese nationals are accused of conspiracy with a neighbouring country to kidnap refugees in Uganda, who are perceived to be opponents of their home government.
Our sources also reveal that recently the indicted police officers are also alleged to have masterminded the arrest of a South Sudan General who had sought refuge in Kampala but was forcefully taken back to the Juba government and has since then disappeared and its feared that he might have been Killed by his home government.
With the existence of such scandals, the mess is not only around the 9 detained officers but news reaching our desk also from our Insider unveiled that the Inspector General of Police Gen. Kale Kayihura is also in the fix since most of these offences were committed in his watchful eye. It should also be noted that Gen. Kale Kayihura is the Chairman of the Regional Police body but its unfortunate that such atrocities are waking up from his country.
More Circles of Scandal
Besides Prosecution alleging that the 9 officers last month at Kamengo, Mpigi District while in unlawful possession of guns and grenades, a monopoly of UPDF, abducted a one Mutabaazi Joel from Rwanda there still some weird scandals that have circulated around the indicted officers that include the following.
Joseph Baroza, Kayihura's former aide who is away in Algeria is also being pursued. There were reports that he will be repatriated soon.
Mr Aguma was suspended in 2013 for allegedly kidnaping and handing over a former bodyguard of the neighbouring country's president.The former bodyguard, a lieutenant, had fled to Uganda but was kidnapped in Kampala by security personnel and handed over to the home government. He was later sentenced to life imprisonment by that country's military court.
Mr Katende was suspended for alleged extortion in 2014. Their arrests, according to sources, came after President Museveni wrote to the Inspector General of Police, Gen Kale Kayihura, ordering for an investigation by CMI.