Hon. Nathan Nandala Mafabi has called upon Ugandans to reject the controversial age limit law with much zeal due to the NRM business of trading lies.
Speaking while appearing on KFM Hot Seat on Monday evening the Forum for Democratic Change Secretary General described the bill as a selfish moved aimed at transforming Uganda to a Monarchy.
Mafabi is noted that for all the 3 decades of the ruling party, most of the projects and services done have always embarked on enriching a specific group of people thereby calling upon Ugandans to vote for Change in the next election if they wish to see positive progress in the Pearl of Africa.
The Budadiri law maker added that lies and hide and seek games have been on the fore front of the National Resistance Movement.
Bank of Uganda 'dream' offer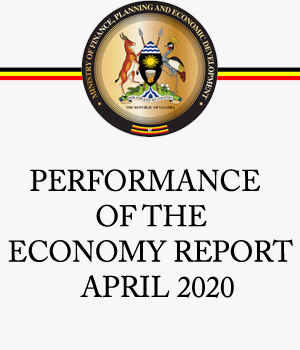 He started by describing those attaching him to ruling party as not being focused on whatever they are doing since they talk baseless information but as a civilized and moral leader, he knows how to let some things go.
Mafabi cites that since 2012, a group of the ruling party officials a have continuously rumored to him information about him being the next governor of the Central bank which rumor has never even been effected after more than 5 years.
Though he notes that it's an opportunity he can't reject, but its every complicated for him to take it on Under Museveni leadership because it's affiliated to multiple shoddy works.
"Some people started announcing me as the next Bank of Uganda governor since 2012, till now nothing has ever happened. If you believe everything people say, you may end up being misled"
Mafabi Back Ground
Nathan Nandala Mafabi is a Ugandan accountant, lawyer, and politician. He represents Budadiri County West in Sironko District in the Ugandan parliament. From May 2011 until January 2014, he was the leader of the opposition in the parliament.
He was born in Busamaga Village, Sironko District on 17 January 1966.
After attending local primary schools, he transferred to Mbale Secondary School for his O-Level studies.
For his A-Level education, he attended Busoga College, Mwiri in Jinja District. He graduated from Makerere University in 1988 with a Bachelor of Statistics and Economics degree.
He followed that with a Postgraduate Diploma in Education in 1989, also from Makerere. In 1993, he obtained a Diploma in Income Tax Administration from the Uganda Management Institute in Kampala.
In 1993, he passed the certified public accountant examinations in both Kenya and Uganda. In 1995, he was admitted to the Association of Chartered Certified Accountants as a Fellow of the Association of Chartered Certified Accountants.
In 1997, he went back to Makerere University, graduating in 2000 with a Master of Arts in Economics followed by a Bachelor of Laws in 2006.
Career
In 1988, he was hired as a tax assessor with the Uganda Revenue Authority (URA), serving in that capacity until 1993. From 1993 until 1994, he worked as a revenue officer. He was promoted to senior revenue officer in 1995, working in that capacity until 1996.
He worked as a principal revenue officer at URA in 1997. From 1998 until 2000, he worked as the senior principal revenue officer and acting chief internal auditor at URA. From 2000 until 2001, he worked as a financial management consultant in the private sector.
In 2001, he entered Uganda's elective politics by contesting the Budadiri County West parliamentary constituency. He won and was re-elected in 2011. From 2006 until 2011, Mafabi served as the chairman of the Public Accounts Committee in the parliament. From 2001 until 2006, he served as the chairman of the Parliamentary Committee on the Economy. Since 2008, he has served as the chairman of the Bugisu Cooperative Union. From 2011 until 2014, he served as the leader of the opposition.