The minister of Science Technology and Innovation Hon. Elioda Tumwesigye has wooed foreigners to come and invest in Uganda if they intend to have successful businesses.
Speaking during the 5th Brazil-Africa Forum under the Theme of Trends in Innovation and Technology for sustainable Development, the soft-spoken lawmaker detailed the remarkable opportunities in different sectors ranging from Health, Agriculture, Natural Resources, ICT doubled with accessibility of focused and highly skilled labour.
"Uganda's ICT sector is one of the most vibrant within the region and fastest growing sector in the economy. This vibrancy hinges largely on the good legal and regulatory frameworks. The supportive investment climate therein has exposed numerous opportunities in ICT innovation services." He stated.
Elioda also revealed how Over 70% of Uganda's population are "Millennials" and therefore form the basis for future investments. ICTs can thrive on this millennial population for market and also provide an adequate labor force.
"Potential areas of investment in Uganda (taking advantage of a growing population in the regional market – EAC and COMESA) include: Agro-processing; agricultural equipment; Biotechnology; tourism; oil, gas and petro-chemical industries; mineral value addition; producing forest products; paper and packaging materials manufacturing; pharmaceutical industry; electronics; and automobiles among others." Minister stated.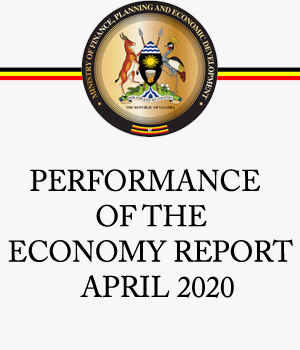 On Tourism, Minister described the Pearl of Africa as a unique state because of its geographic location, altitude, latitude and biological diversity. It has snow on the equator, home to rare mountain gorillas and other animals, various species of birds, delicious organic food and above all happy and hospitable people.
He climaxed calling upon for more partnerships and investments are encouraged to support adoption and diffusion of technologies and the Brazil- Africa institute can help coordinate transfer of low cost, appropriate and sustainable technology and innovation between Brazil and Africa to help solve local community challenges, create SMART Villages and achieve SDGs by 2030.