The Rt. Hon. Deputy Speaker of Parliament, Jacob Oulanyah, has urged youth in Uganda to unite and work together to bring change in their communities.
Addressing graduands at the Uganda Youth Network Leadership Academy in Namugongo on Friday 24th November 2017, Oulanyah called on the youth to be ready to serve at all times.
"The measure of who we are is what we do with what we have; compassion in what we do makes our characters as humans and propels us to practice Ubuntu," Oulanyah said.
He stressed that without the spirit of togetherness, all human achievements are joyless, adding that nobody wins until they have made sure that all those around them are prospering too.
Oulanyah cautioned graduands against focusing only on political leadership and invited them to look at leadership in totality and in all walks of life.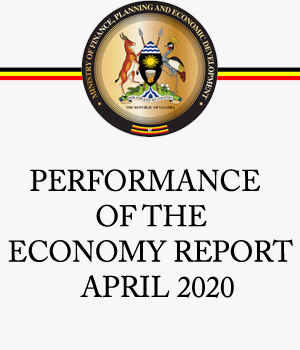 "It is my hope that by the time you step out of this Academy, you know where you are going because you have designed your path," he said.

He also cautioned them against moral disengagement saying that it would be a great disappointment if they joined the wagon of justifying all wrong doings.
"Do not be youth that will say I did wrong because everyone is doing it, wrong is wrong and we must desist from it," he said.
The Chairman Board of Directors Uganda Youth Network, Mr. Isa Matovu, encouraged the youth to be resilient in their quest for change and appealed to them to pick their energies from leaders who inspire them.
The Technical Advisor Uganda Youth Network, Francis Gimara, said that the Academy was providing a means to equip students with the knowledge needed to bring about transformation of society. He said that the Leadership Academy is a response to what has been Uganda's biggest problem since independence.
He advised graduands to be strong and never abandon their calling because of difficult situations.
"Everything rises and falls on leadership, the rest is effects," Gimara said.
The Executive Director of Uganda Youth Network, Ruth Asiimwe, extended her appreciation to the Deputy Speaker for always steering the youth and inspiring them to aim higher.  Asiimwe said that the Youth Network has grown since its inception in 2014 from only 89 to 157 students.
The Uganda Youth Network works towards advancing Sexual Reproductive Rights and Health Rights (SRHR) training and nurturing transformational leaders, orientation and self leadership.