Legislators who are against the amendment of the constitution have are leading the charge to challenge the amendment of article 102(b) of the constitution that seeks to lift the age limit so as to promote life presidency.
The MPS who sued the attorney general who is the legal representative of Uganda are Hon. Winnie Kiiza, Hon. John Baptist Nambeshe, Hon. Gerald Karuhanga, Hon. Ibrahim Ssemujju Nganda and Hon. Betty Nambooze. The MPs claim that the bill aims at fulfilling only one man's interest instead of the nations' interests and therefore should be blocked from being passed.
"The bill is aimed at fulfilling the wishes of one-man Museveni who wants to extend his term and make himself as a president for life at the expense of 40 million Ugandans. Museveni is doing worse than Idi Amin by seeking to constitutionalize his own life presidency by removing the only remaining safeguard enriched in the 1995 constitution," said hon. John Nambeshe.
Hon. John Nambeshe further added that the major aim to resist the constitutional amendment is because they want to uphold the democracy of the country and the rule of law. According to him, a country cannot stand and protect its citizens when it cannot protect its own constitution.
Lawmakers led by the Ndorwa legislator Wilfred Nuwagaba called upon the East African Court to inhale life in the treaty provisions committing partners' states to promote democracy and the rule of law as foundations for good governance.
Much more, the Legislators are asking the community court to place a permanent ban to stop the process of passing the bill until the hearing and final judgment is made on the matter. They have further asked the court to look into the conduct of the speaker and also that of the unidentified men who threw them out of parliament something that is against the Rules of procedure of Parliament.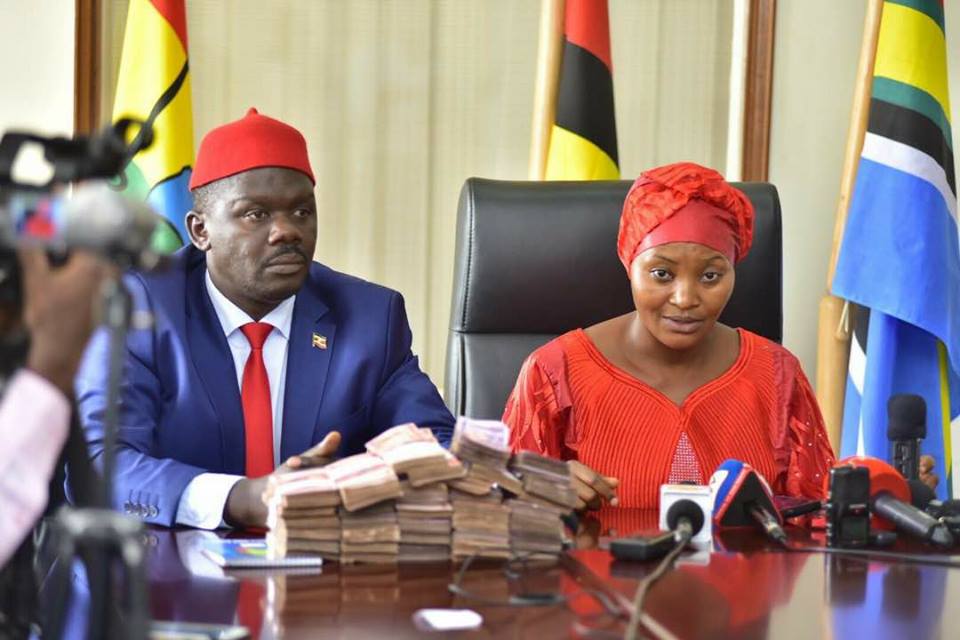 A letter notifying the Government of Uganda about the case was received on 27th November and received by the speaker's office on 1st December.