The Auditor General's annual report for the period that ended on December 31, 2017 has revealed how land acquisition has delayed the realization of Standard Gauge Railway (SGR).
In 2014, East Africa presidents launched a multibillion SGR project that was meant to modernize the old and traditional railway transport system in a bid boost economic growth by facilitating faster movement of goods across border countries.
In particular, Ugandan government has earmarked up to a tune of $12.8bn (About Shs46trn) to undertake construction of SGR-making it the most expensive infrastructure project in the country's history.
However, about 4years down the road, Uganda unlike other East African countries like Kenya has not taken any stride towards the construction of this standard railway gauge.
The audit report that was on December 29, 2017 presented to parliament for scrutiny has revealed why Uganda is still lagging behind in as far realization of SGR is concerned.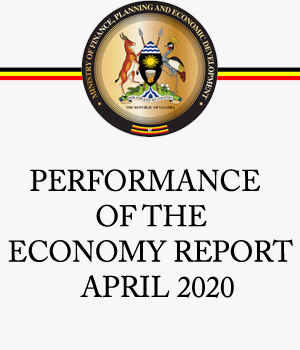 In its report signed by the Auditor General John Muwanga, it has observed that there have been delays in carrying out disclosure after securing approvals of land assessment reports from CGV and effecting payments to the beneficiaries.
This according to the audit report has in the short run affected the rate at which compensation is being made thus affecting provision of right of way for the construction of the SGR.
The audit report has attributed these delays to delayed compensation of project affected persons and delayed valuation.
"Out of 3,481 Project Affected Persons (PAPs) planned to be compensated in 5 districts, only 2,053 PAPs had been compensated at the time of audit constituting 59% with 41% outstanding," the audit report reads.
The report adds, "Valuation of PAPs in 4 districts had not been completed therefore the process of compensating the PAPs could not start."
The report also observed the delays in achieving SGR were as a result of delays in acquiring right of way for PAPs that had been fully paid up. For instance, the report says that only 60km in Tororo and Butaleja districts had been demarcated considering that 59% PAPs in the districts had been compensated already.
Audit report emphasized that harmonization of implementation with partner regional states may not be achieved as it was noted that the partners were ahead of schedule, which may affect service delivery.
"Government should ensure that the land acquisition process is expedited so as to enhance progress of the project in line with the regional partners," Muwanga said in his report.
On March 2017, Kenya's president Uhuru Kenyatta flagged off the maiden passenger train on the newly completed Mombasa-Nairobi standard gauge railway.
On April, 2017, Tanzania started the construction of the 300km SGR from the Indian Ocean port of Dae es Salaam to Morogoro that is expected to be extended to Port Mwanza on Lake Victoria to link Uganda.