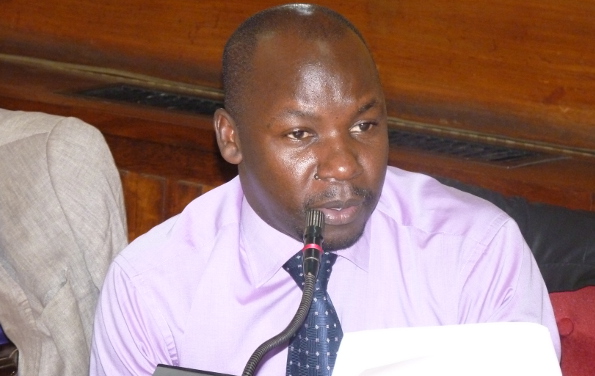 State minister of Tourism Hon. Godfrey Kiwanda Ssuubi has reaffirmed his take towards the recent issue of constitutional amendment.
Speaking to our Insider in a secret interview Suubi noted that the issue of lifting the years of office from 5 – 7 years as a justifiable matter that will not only help lawmakers reduce of the backlog but also help the president to fulfill his mandate of Middle Income status.
Kiwanda blow the silence and revealed that his role a Minister is to see that President Yoweri Kaguta Museveni remains in power since he still has a lot offer of the Pearl of Africa.
He also asked Ugandans not to be over reactive on issues before analyzing their impacts on the development of the country since some laws are but in place to help the common man in future.
Kiwanda is one of the few Members of Parliament that took a bold decision and voted in support of the constitutional amendment seeking to removal presidential age limit and changing the tenure from 5-7years regardless of the gigantic pressure mounted by his voters and opponents in the constituency.

In defense, Kiwanda also says that Uganda as a country, apparently there is no one capable of running the State smoothly like President Museveni thereby creating need of adding the 3 decades ruler more time in office.