Minister of Finance, Planning and Economic Development Matia Kasaija could be censured on Tuesday next week over $200m (about Shs720bn) loan that was meant for National Medical Stores (NMS) to procure medical supplies.
This was after chairperson of Public Accounts Committee (PAC) Angelline Ossegge (Soroti Woman MP) on Wednesday tabled a report titled "The Acquisition and Utilization of the USD 200m loan from the PTA."
It all started after Speaker Rebecca Kadaga last year ordered PAC to carry out an investigation into the acquisition and utilization of the $200m loan that had been allegedly misappropriated.
This investigation was prompted by the public outcry that NMS, one of the key beneficiaries of the said funds had not received its portion and therefore could not purchase drugs for health facilities for this Financial Year 2017/18. Whereas the said loan had been acquired to provide funds for NMS in order to provide the said medical supplies, despite receiving the money, the ministry of Finance did not provide the said funds to NMS.
In the report that was presented on Wednesday, Ossegge said that the Finance minister Kasaija and the Secretary to the Treasury Keith Muhakanizi should be censured and sacked respectively for fraudulently receiving the Shs720bn loan in guise of giving it to NMS for procurement of medical supplies.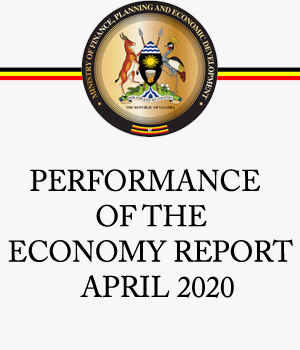 "For misleading the House to believe that the most critical funding objective was medical supplies, lying to parliament in writing that NMS had never provided the needed supply contracts to enable disbursement of funds and further duping parliament by re-packaging the same loan thus obtaining money by false pretence, the minister of finance should be censured," the report says.
The report adds, "for lying to parliament and for superimposing his authority portrayed by insisting on the loan acquisition against strong advice in writing by the Governor, Bank of Uganda, the Accountant General and the Director of Economic Affairs, Finance ministry and superintending the gross diversion of public funds, the PS/ST (Muhakanizi) should be relieved of his office."
The report observed that the ministry received the money and neither informed NMS nor gave it funds.
In his defence, minister Kasaija requested for more time to present his statement on the floor of parliament on allegations from the report.
"This is a matter that I want to be given an opportunity to explain thoroughly and I would like parliament to create good time, I bring all the evidence, facts and where I have faulted I will apologize, but where I am sure I have done what I ought to have done I will be firm," he said.
"So therefore Mr. Speaker, I would request that you give me an opportunity to give my response on Tuesday next week," Kasaija added.