The Uganda Revenue Authority (URA) is proposing to widen its non-tax revenue collection by extending the government electronic payment system to 100 parastatal organisations.
The Commissioner General Uganda Revenue Authority, Doris Akol, said that the system, which is currently used on organisations like the Ministry of Internal Affairs for revenue collection, would minimise losses in non-tax revenue for the government.
Akol made the submission while meeting the Committee on Finance, Planning and Economic Development during the Budget review process on Thursday, 18th January, 2018.
"We would like to increase the non-tax revenue which is currently standing at Shs 48.1b for the current financial year so that we can widen the government revenue base," Akol said.
She added that the proposed URA domestic revenue projections for the financial year 2017/2018 are expected to be Shs 14.6 trillion for tax revenue and Shs 376b for non-tax revenue.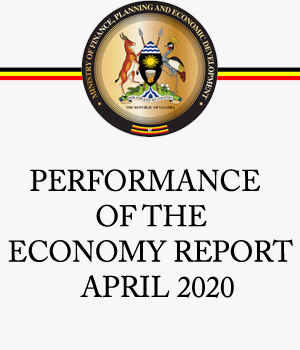 The Minister of State for Finance, Hon. David Bahati, said that when the e-payment for passport fees was introduced, the revenues from passport fees grew by 40%.
"There are authorities like Uganda Wildlife Authority that physically collects money from people at the different tourist attraction sites; some of this money may be misused or channelled by ill-intentioned staff for personal benefit," he said, adding that, "e-payments are immediately reflected in the system through all hierarchies making it hard for someone to misuse the money."
However, Hon. Amos Lugoloobi (Ntenjeru North) raised concern over the role of the parastatals in collecting and accessing this revenue.
"If URA is granted permission to do this, will it not be taking over the role of the concerned authorities in collecting this money and will it still be easy for them to access these funds?" he asked.
Commissioner Akol responded that the payments will be made with a designated purpose and will be reflected on the Consolidated Fund Account.
"The e-payment system is transparent indicating the reason for payments; when someone makes a payment for a passport it is reflected on the bankslip," she said.
Akol added that the parastatals will be free to access the funds through Parliament.
The Committee resolved to look into URA's request and respond at a later date.
Akol also presented URA's budget performance and revenue collections for the current financial year and budget proposal for the financial year 2018/2019.